Richard Thomas's Painful Divorce from First Wife Pushed Him into a Happier and Honest Life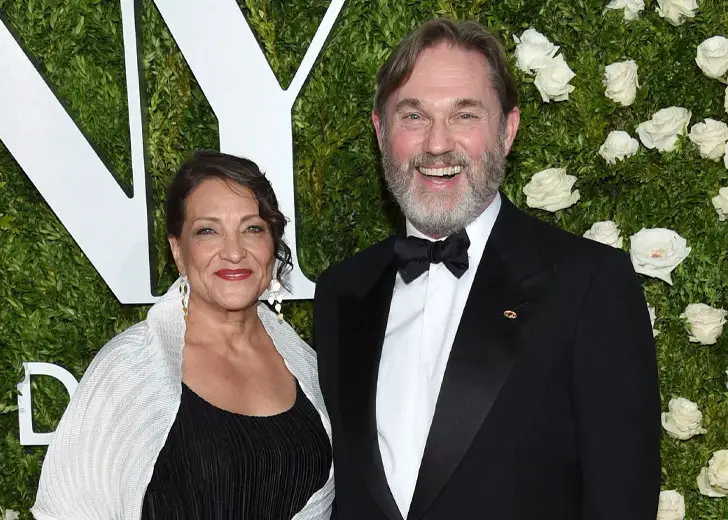 Richard Thomas, the actor who played John-Boy Walton in The Waltons, has long had a great marriage with his second wife, Georgiana Bischoff. They have been married for over 25 years.
Before meeting Bischoff, Thomas had endured a painful divorce. It was difficult to move on, but only later would he realize the pain was pushing him to a new, happier life.
He has learned a few things from his long-standing marriage, like why his marriage works and how to raise kids properly.
Richard Thomas on His Secret to Long Marriage with 2nd Wife
Thomas has spoken on quite a few occasions about his blissful married life since entering his second marriage in 1994. But he has never been the most revealing person.
However, during a conversation with Closer Weekly in December 2020, he was quite candid about his marriage. He spoke about why his relationship with Bischoff had lasted as long as it had.
According to Thomas, it was mostly his wife's nature that kept them going.
"I'm married to the most honest, straight-forward person, so you always know where you stand," he told Closer Weekly. "There's a lot of trust between us and we have a lot of fun together."
Alluding to the fact that they have seven children together, he said it hadn't always been easy to live in a blended family. "It causes tension and challenges, but we've been able to weather every storm and those complicated parts of life."
Maybe it was the isolation that made him as open as he was. Thomas and Bischoff were "surviving COVID together" in New York as their children were all grown up and had left their nest.
As for how to raise children, Thomas suggested giving them reasonable freedom.
"Don't try to make them be like you. Leave them alone," he said. "Let them be free to grow into who they are."
Richard Thomas's First Wife, Divorce, and Children
Thomas's first wife was Alma Gonzales. They tied the knot on February 14, 1975, and had four children during their time together.
First came their son, Richard Scott Earl Francis "Francisco" Thomas III, in 1976. Then, the former couple welcomed their triplet daughters, Barbara-Ayala, Gweneth, and Pilar Alma, on August 26, 1981.

Richard Thomas with his first wife, Alma Gonzales, and their four children. (Photo: All About The Waltons)
Thomas and Gonzales expected twins, but when a scan showed she was carrying triplets, she immediately called for Thomas.
The actor, who was in New York doing a seven-month theatre run, came rushing to Los Angeles when he received the call on August 25.
Their partnership could only last for about a decade more. He was recently separated when he met his second wife, Bischoff, in 1992.
The separation, and later, the divorce, brought him to his knees, as he confessed to The New York Times in 2005. She, too, was recently divorced, and they bonded over the pain they inherited from the end of their marriages.
Neither had intentions of starting anything romantic, but things just fell into place after a while. Speaking of how the pain from a divorce that was not his idea led him into a better life, he said, "Because of it I was dragged kicking and screaming into a happier life."
In 1993, Thomas finalized his divorce with Gonzales and married Bischoff on November 20, 1994. All his four children were present, as were her two daughters, Brooke and Kendra, from her two previous marriages.
His son acted as the best man for the ceremony, and their daughters were the bridesmaids.
Two years later, they welcomed their first and only kid together — son Montana James arrived on July 28, 1996.
When the Closer Weekly interview took place, two of their children lived in California, three in Bend, Oregon, and two lived nearby in New York.