Is #ReleaseTheAyerCut Going to Be as Huge as #ReleaseTheSnyderCut?
"The studio cut is not my movie," said director David Ayer.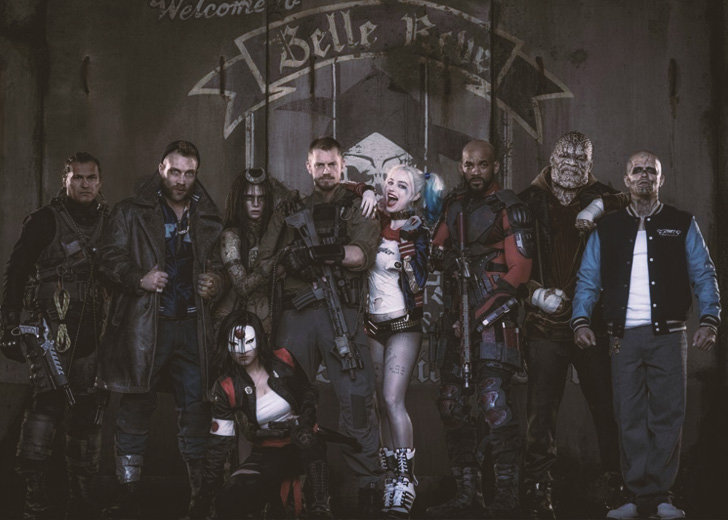 David Ayer, the director of 2016's Suicide Squad, has confirmed that the script leaks floating around on Twitter were legitimate all along.
The confirmation led fans to conclude that, much like with 2017's Justice League, the studio interfered to keep fans from the director's original vision of the movie. 
Fans all over the world had been campaigning for the release of Ayer's cut of the anti-hero narrative.
Their campaign gained more traction in recent months thanks to the release of Zack Snyder's cut of Justice League and James Gunn's recent sequel to Suicide Squad. 
Not just fans, Ayer has also been supportive of the release of the director's cut of Suicide Squad. The studio version was apparently altered to such a degree that Ayer refused to even take ownership of his work on it. 
The Rumors Were True
There had long been rumors that Ayer's version of Suicide Squad was re-cut in a panic because of the brutal reviews on Zack Snyder's Batman v Superman: Dawn of Justice, which was released six months prior. 
The first Suicide Squad, having been heavily edited to present a much lighter tone, was mostly a rumor until Ayer confirmed it. He even validated that the leaks that appeared on @RTAyerCutSS's Twitter handle were all true. 
As #ReleaseTheAyerCut gained traction on the platform, several stills of Ayer's intended cut began circulating. One of the most popular snippets was Margot Robbie's Harley Quinn sharing a kiss with Will Smith's Deadshot. 
In a tweet from his official handle, Ayer confirmed that not only was the script different, but they had also filmed most of those scenes.
Besides Quinn and Deadshot's obvious chemistry finding expression, Ayer's cut also supposedly saw Diablo surviving, and the Joker having much darker scenes with edgier humor. 
Ayer Refused Ownership of 'Suicide Squad'
Back in July 2021, Ayer let out a heartfelt post on Twitter where he took three pages to explain where he came from. He expounded on his harsh upbringing, days serving the country, and other struggles that landed him where he was. 
He explained that the Suicide Squad movie was built on something that resonated with his soul. He added, 
My cut is intricate and emotional journey with some 'bad people' who are [expletive] on and discarded (a theme that resonates in my soul). The studio cut is not my movie. 
Furthermore, he pressed that the movie he had created was a fully mature edit with traditional character arcs, amazing performances, and a solid third-act resolution. 
He also established that he would not quit on his vision of the movie. 
"After my kids watched me come home every day after the studio takeover of the edit with my heart torn out?" he wrote, "Who would I be to them if I quit?"
He ended his note with nothing but kind words for Gunn's work on the recent Suicide Squad movie and Warner Bros. as a whole. Naturally, his tweet garnered support from fans and colleagues alike. 
In a nutshell, both fans and Ayer are rooting for a director's cut of Suicide Squad. 
But will the studio budge? Will #ReleaseTheAyerCut be as huge as #ReleaseTheSnyderCut? Your guess is as good as ours!