Inside Regé-Jean Page's Family Life — Talks on Being a Mixed Race Child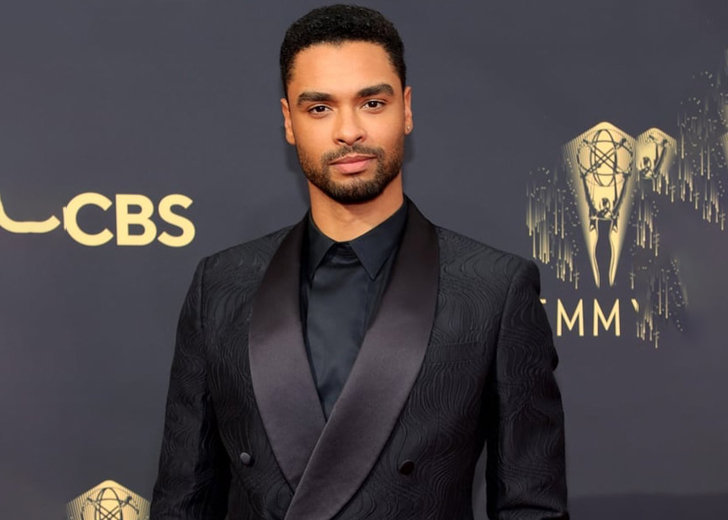 "Home is a relative concept," actor Rege Jean Page once told Interview magazine. These were fitting words for someone who was raised globally. 
Page is a Zimbabwean British actor who found global stardom after starring in Netflix's hit period drama Bridgeton. 
Regé-Jean Page's Definition of Home and Family
The global heartthrob sat down with Interview magazine back in February 2021 to chat about his family, parents, and his roots. 
He explained that "home" had never been about one physical location, growing up as he did. His definition of home read:
Home is very much wherever it is that your people are and where you fit in. I spent my whole life figuring out how to be different people.
This very much makes sense because he claimed to have members of his family scattered throughout the world, namely in South Africa, Australia, Sweden, Grenada, Florida, and of course, Zimbabwe. 
Regé-Jean Page on Having Interracial Parents
Page was born to interracial parents. His father was a preacher, and his mother a nurse.
Page also claimed that his parents were one of the early adopters of the concept of interracial marriage.
However, being raised in a newly independent Zimbabwe in the '80s, Page admitted that it was hard to craft an identity. 
He realized early on that being a child from interracial parents meant that he'd have to live as a walking political statement. He told the outlet, 
Just by walking around with my face, I was saying, 'My parents did a fairly revolutionary thing that pisses off some of you.'
Regé-Jean Page Had a Band with His Brother
The actor is the second youngest of his four siblings. He was even in a band with his brother in his teenage years.
He admitted that running around, screaming at people was always appealing to him. 
Further, being a punk rock performer also gave him a perspective on the performing arts and its meaning to be a career performer. 
When I got involved in the punk scene, my notion of what a career was changed. I realized that a career in the arts was actually about having the people and community to support you making your art.
Rege Jean Page's Mother Wanted Him to Pursue Science
Later in the interview, he revealed that his passion was always with the arts, but his mother had not always been on-board.
That was actually why he considered becoming a sound engineer before he fell into the British acting scene. 
Sound engineering was supposed to be a compromise between his own passion and his mother's expectations from him. 
Even now, as his role in Bridgerton propelled his popularity into the stratosphere, he told Hollywood Reporter (via ANI News) that his parents weren't prepared to witness the intimate scenes from the globally acclaimed series. 
Apparently, they were especially overwhelmed with the frequency of his backside being cast onscreen.
Still, they were willing to let this one slide since everyone else in the world seemed to be "terribly happy" about it.