Rebecca Black's 'Girlfriend' Is about Celebrating Her Queerness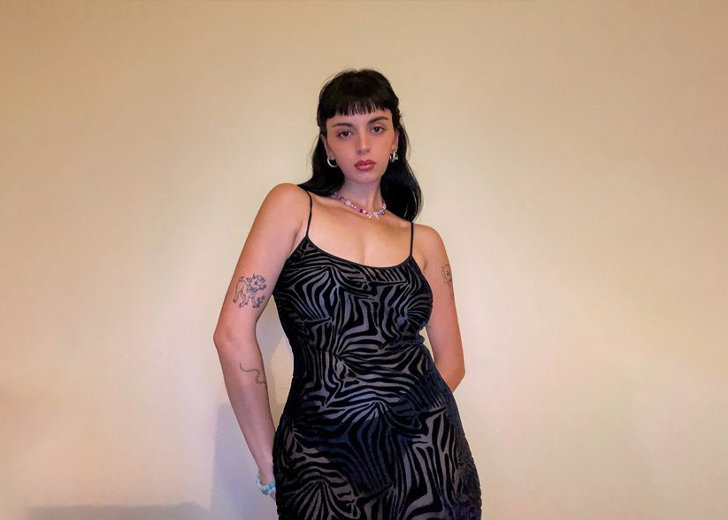 Rebecca Black has been in the music industry for over a decade. She had a rough beginning, but now, she has completely revamped herself. 
Now, she is making music that is near and dear to her. One such is her 2021 single, 'Girlfriend.'
Gathering all her experiences throughout the years, 'Girlfriend' helped her embrace every aspect of herself —  including her sexuality and gender orientation. 
People had always wondered, "Is Rebecca Black gay?" With her 2021 single, Black said "yes" loudly and proudly. 
Rebecca Black and Her Single 'Girlfriend'
In a January 2021 interview with Paper Magazine, the singer talked about her song. She confessed that the single was a way to embrace her queerness. 
Moreover, 'Girlfriend' represented a "new chapter for her" in her sound and life. She came out almost a year before she released her single.
She said that it felt "so good to celebrate queerness" and wished her audience would feel the same way she did when listening to the song. The inspiration for 'Girlfriend' came from a relationship. 
In 2020, she revisited a relationship, and it was a new experience for her. Everyone around her was trying to protect Black from getting hurt. 
However, Black "was so filled with hope," and she could do nothing except try. As a result, she did and made a beautiful song from her experience. 
Her single made her more open about her sexuality and made her embrace her queerness. But it is not limited to that. 
'Girlfriend' was the first time she took creative control of her music and video. She co-directed the music video how she wanted, focusing on "represent a queer experience" that felt true to her and maybe her audience. 
Rebecca Black's Coming Out Story
Black was heavily bullied when she first came into the limelight with her song 'Friday.' She was the victim of cyberbullying, which was hard on her. 
It was one reason she had not come out completely. The singer had confessed that her sexuality and gender orientation existed on a spectrum, but she had not identified herself with anything. 
However, it all changed in April 2020. In a conversation on the podcast Dating Straight in April 2020, she talked about her sexuality. 
She revealed she identified as queer. She also confessed that she made a "conscious decision" not to come out in the past. 
She said, "People started asking, and I stopped not responding. I'm still in the process, it feels like." She was ready to share her identity with the world after going through a breakup with her girlfriend. 
The hosts of Dating Straight, Jack Dodge, and Amy Ordman, asked how Black identified herself. The singer said "queer" and gave reasons for her answer. 
She said that the word "feels really nice." Similarly, she has dated women in the past and "a lot of different types of people."
She confessed that she identified as queer since she did not know what the future would look like. It is possible that she might change her identity since, according to her, she feels "a little more on the gay side than others."