Delilah Belle Hamlin Addressed Dating Rumors with Ray Nicholson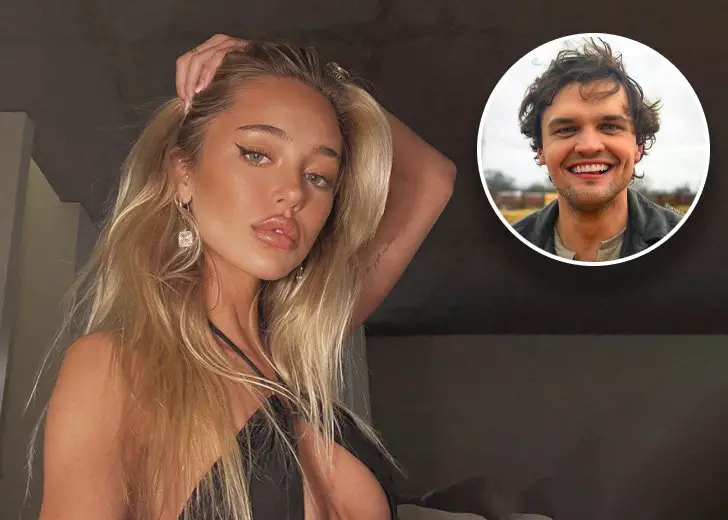 Delilah Belle Hamlin sparked dating rumors with Ray Nicholson after the two were seen stepping out for dinner in Santa Monica, California.
E! News reported that Lisa Rinna's model daughter sat in the passenger seat of Nicholson's car when they arrived. The outlet also noted that, according to witnesses, she seemed to be "in great spirits" when they left together a few hours later.
Delilah Belle Hamlin Dispels Dating Rumors with Ray Nicholson
However, Hamlin came forward to dispel the rumors not long after. When talking to E! News at Cirque du Soleil's OVO premiere in Los Angeles on March 16, 2022, she revealed that nothing was going on between herself and Nicholson.
"As of now, he's a friend," she said.
The rumors came about nearly four months after Hamlin's split from her ex-boyfriend, Eyal Booker.
Hamlin and Booker were first linked together in 2019. In the next two years, they would often post about each other on their social media 
On the occasion of their two-year anniversary, Booker took to Instagram to dedicate a post to his then girlfriend.
"2 years with you, I fell in love with you the day we met. I wondered how we would make this work but 2 years on we've done a pretty good job so far," he wrote.
"Thousands of miles apart at times & a global pandemic to overcome but we've always done exactly that… overcome all that life throws at us. It's not easy & we've definitely had our ups and downs but that's what it's all about."
And speaking of overcoming difficulties, the two stuck together even during tough times. Hamlin previously shared that Booker had acted as a solid support, describing him as her "rock" when talking about her recovery from her accidental Xanax overdose in 2021.
At that time, Hamlin said that her body had grown dependent on Xanax, which was among the medications prescribed to her by a doctor. She celebrated six months of sobriety in February 2022.
Why Did Delilah Belle Hamlin Break up with Eyal Booker?
While Booker had been supportive of Hamlin throughout her Xanax overdose recovery, and they had stuck together during the tough time, their relationship took a turn for the worse not long after.
The two called it quits just before 2022, and an insider told Us Magazine that the split came as a shock to even some of their closest friends.

Delilah Belle Hamlin with ex-boyfriend Eyal Booker. (Source: YouTube)
Hamlin and Booker have not revealed the reason for their split, but she took to Instagram on New Year's Day to write that 2022 meant a fresh start for her.
"2021, You changed my life. You broke me," she wrote in the post. "But thank you for pushing me to do things I would have never been able to do. Thank you for all of the opportunities you've given me."
"Thank you for showing me disease so I could be at ease instead. Thank you to everyone who was on this journey with me. What a transformative year it has been."
Speaking about her breakup and a fresh start, a source told The Daily Mail that she wanted to remain single for a while and focus on her career.