Ravi Patel and Wife Mahaley Patel Had An Indian Wedding For the Second Time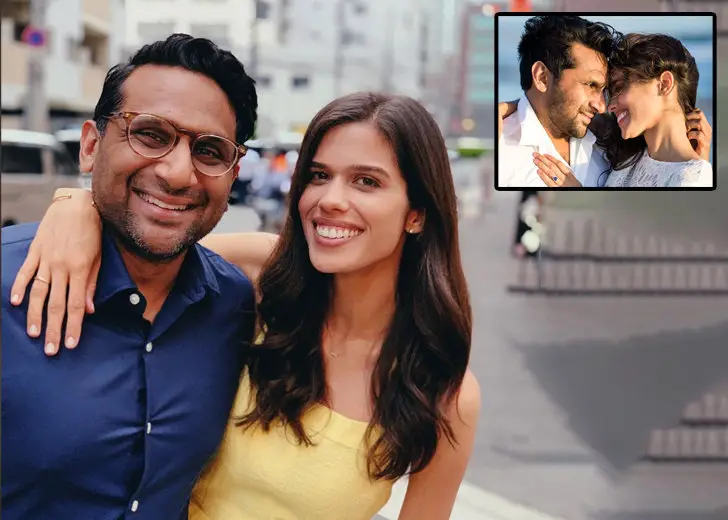 Ravi Patel tied the knot with his wife, Mahaley Patel, on November 8, 2015. It was a small ceremony held in Palm Desert with about thirty people attending. 
After their first wedding, Ravi and Mahaley held another wedding. Unlike the first, their second wedding was a big Indian wedding, and it was held in Ravi's hometown.
Mahaley shared the perks of holding two different weddings when talking to The Knot News.
"We really got the best of both worlds," she said. "In terms of having a ceremony that was intimate, and that we were able to create ourselves, and also having a large wedding where we can celebrate with everyone."
How Ravi Patel Met His Wife Mahaley Patel
Ravi met his wife for the first time in March 2014. They ran into each other at a food trade show in Anaheim, California.
The Meet The Patels star owns a granola bar company called This Bar Saves Lives, which feeds a child every time someone buys a bar. He was there at the food trade show for his company.
Meanwhile, Mahaley was there with her friend Bailey, with whom she was writing a blog. Bailey had contacted This Bar Saves Lives about doing a story on them.
"We went up to their booth, and Ravi and I began chatting and nervously flirting," she shared about their first meeting.
"Actually, I think I was the only one who was nervous. I had never really had that instantaneous chemistry before, with anyone, and it really threw me for a loop!"
Ravi and Mahaley went on their first date the very next day.
Ravi Patel and Wife Mahaley Patel
Ravi proposed to Mahaley exactly a year after their first meeting. She shared that the proposal came as an "absolute shock" but that the entire day was memorable and special.
He recreated their first date for the occasion. The pair had begun their first date with a ride on Ravi's tandem bike, followed by an impromptu psychic reading/couple's counseling session. 
And on the day of their engagement, they started with a ride around Venice on a new tandem bike, as his previous bike had been stolen.
"Seven letters that we wrote describing our favorite moments of the year/qualities about the other person that we loved," Mahaley spoke about the proposal.
"We gave these to each other throughout the night, and letter #7 was a note that led to Ravi proposing."
Ravi popped the question on a bridge on the canals decorated with over 100 pictures hanging on twine that had been taken over their first year of dating. 
A new psychic and their closest friends were waiting close by to congratulate them.

Ravi Patel with wife Mahaley Patel and daughter Amelie (Source: Instagram)
Following their first marriage in November 2015, they held their second Indian wedding in May 2016.
Since then, the couple has welcomed a daughter named Amelie. Both Ravi and his wife have posted a family picture on multiple occasions.