Randy Orton Was Not What His Wife Expected When They First Met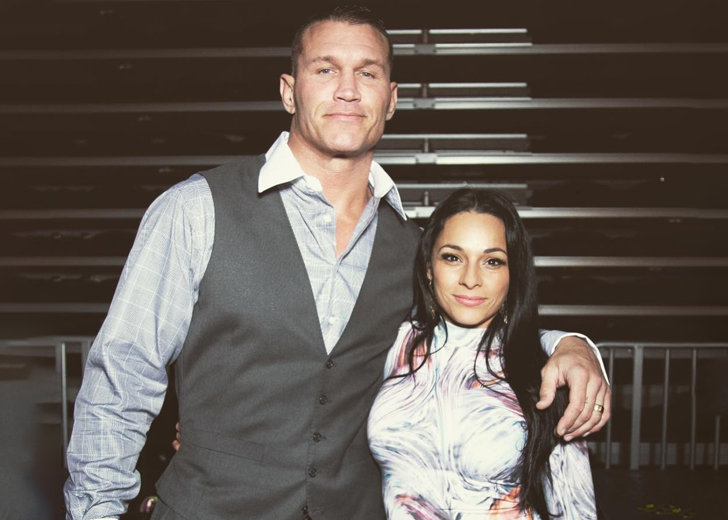 Randy Orton and his wife, Kimberly Marie Kessler Orton, have been married since November 2015. 
The wrestler's wife was a huge fan of his and would often joke with her friends and families that she would marry him one day.
During The Wives of Wrestling podcast, she delved into the details of the initial days of their relationship. 
She was instantly attracted to her spouse when she saw him on TV for the first time while her kids were watching WWE. 
Her kids knew about her obsession with The Viper, and they would call her whenever he appeared on TV. 
She was such a huge fan that she bought tickets to a WWE live event in Poughkeepsie Civic Center to meet him. 
"I'm like 'this is it!' I got to run into him and I'm gonna meet um, this is my chance to make out," Kim told Giovanna Angle and host Jon Alba. 
Randy Orton Was Not What His Wife Expected
Before meeting the wrestler, Kimberly had a preconceived notion of what wrestlers would be like. 
She thought wrestlers were the kind that spent the night with their fans while on the road.
And the businesswoman felt like Randy would be what she expected him to be. 
"Because I'm like, you know, I totally had that perception of him. I thought he was…He, he, you know, he was like, a smug [expletive] is what I thought of him." said Kimberly.
But despite her apprehension, she still went to meet Randy at the diner he had asked her to come at. 

Randy Orton and his wife (Source: Randy Orton/Instagram)
After that, she joined him on his bus, and they had a heartfelt discussion about their kids. 
Kimberly revealed that Randy was nervous, as he felt pressured to be like his character. 
But he felt vulnerable like everyone else, and this discovery led to the couple's first kiss.
Before the kiss, the wrestler pushed his wife's hair behind her ear and asked for her permission to kiss her. 
Kimberly was enamored with Randy's gentleness and realized she was wrong about him. 
Randy Orton's Wife and Kids
After that, the couple started dating, and almost a year later, they got married. 
In November 2016, they gave birth to their first child, Brooklyn Rose Orton. 
Randy also had a daughter, Alanna Marie Orton, in July 2008 with his first spouse, while his wife had three children, all sons, before marrying the former WWE Champion. 
In 2019, Randy spoke with Cathy Kelley and opened about fatherhood in a WWE exclusive.
He said that his three stepsons were the biggest wresting fans. 
They used to think he was the collect person ever, but not that they were used to him. He was just their regular stepdad. 
His oldest daughter was never really into wrestling and just knew that it was what he did for a living. 
Meanwhile, his youngest daughter did not know what was going on and was learning some wrestling moves.