How Having a Son in Her 40s Changed Rachel Dratch's Life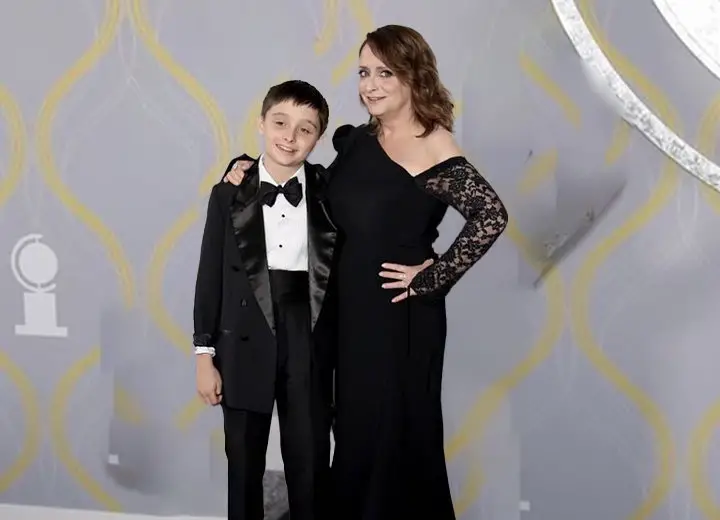 Rachel Dratch never was that good at dating. Throughout her 30s, she wanted a long-term relationship and kids, but both of those things eluded her.
As she approached her 40s, she had given up on both of them. But fate had other ideas in store for the SNL alum.
In a crazy turn of events, Dratch, at 43, got both a partner and a son. Having a kid completely changed her life and her priorities.
Rachel Dratch's 'Crazy' Story about Having Her Son
As Dratch approached 40, she heard all these things about how once a woman has slim chances, if none, of having kids after 40. She bought into those notions.
"I'd gone through the whole process of letting go of [the idea of having kids]," she told People in October 2010.
In late 2009, she met her boyfriend, California-based food industry consultant John Wahl, at a bar. She was 43 at the time and expected nothing to come out of the relationship.
However, six months later, she was greeted by a pleasant, albeit crazy, surprise — pregnancy.
On August 24, 2010, Dratch gave birth to her son, Eli Benjamin Wahl, in New York City. Initially, she revealed nothing except that her pregnancy had a "crazy story" behind it, but the absence of information only caused wild rumors to go around.
So, when things started to go out of hand, Dratch had to step in. "People are expecting the craziest story. I just meant it's crazy for me!" the actress told People.
Only in October 2010 did she reveal Wahl was her boyfriend and the father of her son. She said she did not do it earlier for his privacy's sake.
Soon after Eli's birth, Wahl moved to New York to be with his girlfriend and young kid. They started a life together, but the former couple's immediate future comprised only them focusing on their son and nothing much else.
They might have gotten married. Although there are not many details, a few pictures of the couple on Broadway.com say he was her husband.

Rachel Dratch with her son, Eli Benjamin Wahl, at the 2022 Tony Awards. (Photo: Rachel Dratch/Instagram)
As of May 2019, though, Dratch was no longer with her partner.
In an interview with The Cut, she talked about co-parenting with Wahl, who lived nearby, so both of them could be close to Eli, who is now almost a teenager.
How Having a Kid Changed Rachel Dratch's Life
Dratch, for a decade before Eli came along, lived with the fear and panic that singlehood brought. She was afraid she would never settle down and have a family.
But, as soon as Eli was born, all those fears vanished.
"Having a kid killed all that for me, in a good way for my emotional well-being," she told The Cut.
She focused much of her time on her job, and was having a great time doing SNL, among other things, but after having a son, she devoted a big chunk of her time to being the best and the most present mother she could be.
A mother would obviously be dedicated to her child. However, In Dratch's case, she was more dedicated and having more fun being a mom than a woman who always knew they would become a mother.
Now, Eli is a staple on her Instagram and regularly attends various functions with Dratch. He also apparently inherited his mother's talent for performance.