'Pushing P' Meaning — Behind Gunna's Latest TikTok Trend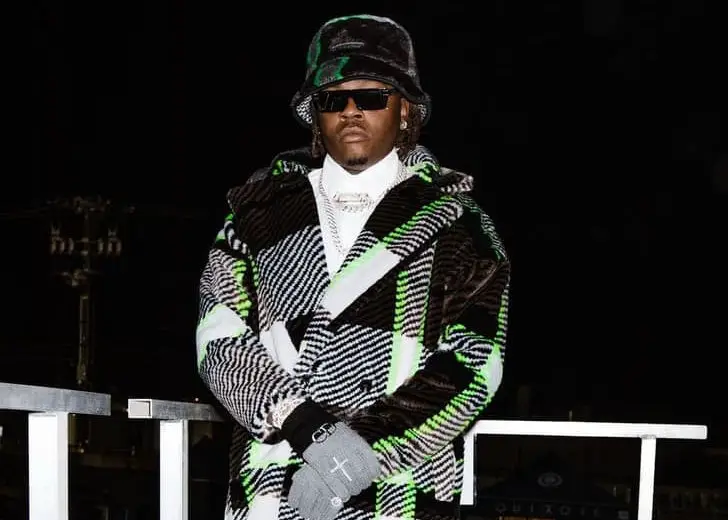 If you are a netizen, you must have come across posts, memes, or videos with blue parking lot sign emoji glorifying the term "Pushing P."
The pop-culture lingo has taken social media by storm. Everybody is using it, even if its meaning has been taken out of context. 
'Pushing P' originated as a song by Atlanta rapper Gunna, featuring the likes of Young Thug and Future.
The hip-hop star featured the track on his newest album, DS4EVER, which was released this month.
It went viral and is blowing up all over TikTok. Even its lyrics are getting shared in Tweets and Instagram stories all over social media. 
The song also charted at No.1 on Billboard 200 chart.

Rapper Gunna who started the Pushin P trend (Source: Instagram)
This new trend can seem like a pretty confusing one for those who aren't aware. 
Fortunately, the artist behind the viral song has cleared the air regarding the term's meaning and taught fans the correct way to use it.
Meaning of Gunna's 'Pushing P'
As the rapper explained during an interview with The Breakfast Club, the P in the viral term essentially means "player." 
According to the rapper, the new lingo means to "keep it real" and is mainly used positively. 
The 'Drip Too Hard' artist also took to Twitter to offer a series of examples of how to use the term and how not to.
On January 6, he wrote, "Jumpin n a person beef or situation when u don't know wats going on Not [P]."
He then offered examples of what [P] is. 
"Now…putting your people in position is [P]. Risking your life to feed your family is [P]. Being loyal is definitely [P]." he tweeted. 
While Gunna has been relentlessly promoting the slang, some rappers are not happy about it. 
Houston rapper Sauce Walka recently sat down with Industreets TV for an interview and insinuated that Gunna had ripped off his hometown's slang. 
Sauce Walka claimed that the term actually originated in Texas.
"Man, everybody knows that [phrase] come from the south. Everybody knows that comes from H-Town man." Walka said.
Whether Gunna ripped it off, one thing is clear — everyone is pushing p including big brands and celebrities. 
Big Names Jumping on the Trend
On January 21, Nike jumped on the bandwagon and tweeted that they pushed p. 
We had an internal meeting, and without getting into details, we're pushin 🅿️ all year. — Nike.com (@nikestore) January 20, 2022
Retail giant Walmart also rode the P wave saying, "Pushin P? More like pushing [shopping carts]." 
Axe, the cologne company, got a little creative and came up with a fake new scent called "PXE: Season 4" in a blue bottle. 
The company tweeted "PXE pushin P" with a picture of the blue can. 
Before that, influencer and star Kim Kardashian supported the movement. 
On January 19, the KKW Beauty founder shared an Instagram photo of herself at a beach in a black bikini.
The photo was accompanied by the caption "Beach Party" with the letter "P" replaced by the divisive blue "P" emoji Gunna used to promote his new album. 
The 'Dollaz On My Head' rapper showed love for the reality star by re-sharing the post on his Instagram story and writing "Capital P!!"