Dusty Locane Never Planned to Be a Rapper
Locane claimed that if it wasn't for rap, he'd be either locked up or buried.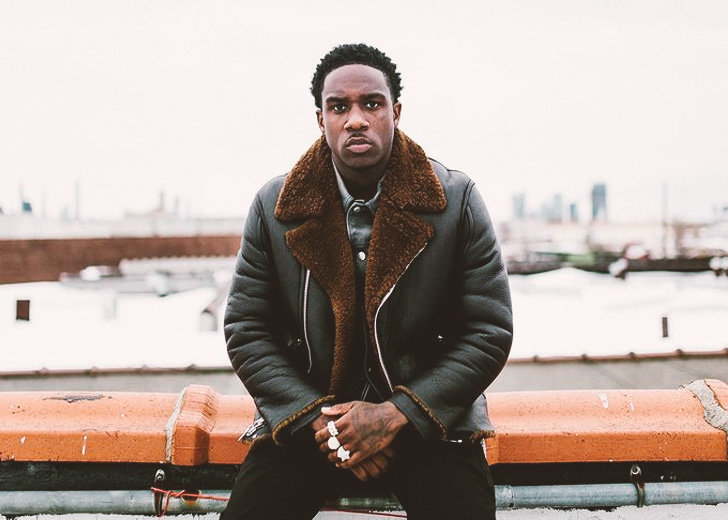 Dusty Locane has proven to be yet another New York-bred rapper that has found stardom at a young age. But unlike other names from Brooklyn like Biggie or Mos Def, Locane never actually set out to make a name for himself in hip-hop. 
Locane, who also goes by the moniker 'The Floss,' stumbled onto stardom when he dropped his 'Rollin n Controllin' Freestyle' in August 2020. However, before that, he wasn't even pursuing rap. 
Locane Wanted to Be a Professional Basketball Player
The up-and-coming rapper initially wanted to chase down his dream of becoming a professional basketball player. Growing up, he would hit the gym after school to practice. 
However, things didn't go exactly as planned for the rapper, and he had to let his NBA dreams go. Instead, his life put him back on the streets. 
During an interview with Elevator Magazine, the rapper recalled how rap was something that helped him put his life on track. He added, 
To be real with you, I'm not even going to lie [if it wasn't for rap] I'd be either locked up or even worse six-feet, but that's life and it's a good thing that I'm doing what I'm doing now.
He also told the outlet how he accidentally found out that he could spit out bars. His story began on a fall afternoon when he was out with his right-hand man, YJ. 
His First Freestyle Was a Challenge
YJ had just passed on a beat for Locane. Up until that point, Locane had never written rap, but he was more than willing to take on the challenge. 
"I heard the beat and was like hold on, run that [expletive] back," Locane recalled of that day, "Of course, I ain't think it was going to do what it did. That wasn't the plan, but it's how it happened."
Even though he landed in the game by accident, the rapper does not seem to be stepping down any time soon. 
Speaking to Genius about the meaning behind his track 'Rolando (Caught In The Rain),' the rapper also expounded on the mindset that led him to pursue rap as a career path.
The rapper spoke of a time when he was incarcerated for an undisclosed crime.
Even after he was out, he said he did not mind going back. However, when presented with the opportunity to make bread off of rap, he thought, why not!
He acknowledged it was a safer route to a much better lifestyle for himself and his loved ones. 
Is Dusty Locane Pop Smoke's Cousin?
Further along in the video, the rapper answered another pressing question that the fans had been asking, "Is Dusty Locane Pop Smoke's cousin?"
The answer to that would be a resounding yes! Locane went on to explain that he and the late rapper, real name Bashar Barakah Jackson, were more or less raised together. They went to the same schools and spent time together after school. 
However, as the two got over, they fell apart. He also clearly established that he wasn't fond of fans bringing up the late rapper's name alongside his on social media.