Piers Morgan and Wife Celia Walden Had a Tough Time after His 'Good Morning Britain' Exit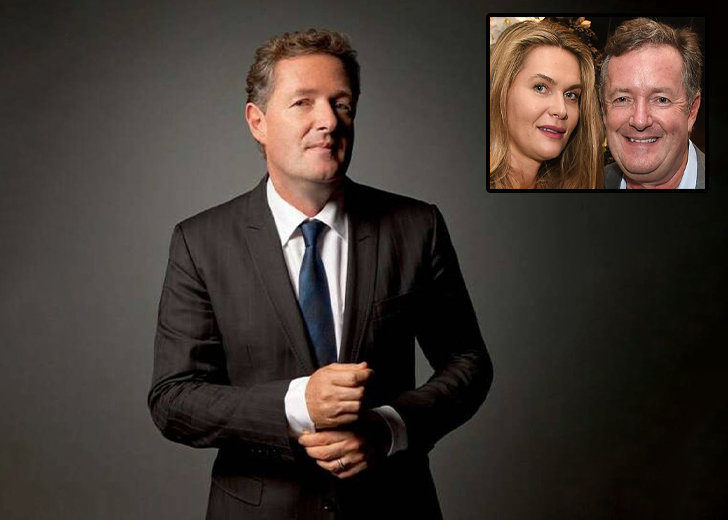 Piers Morgan is a figure who always himself in the middle of some controversy. His latest one was when he walked out of his job at Good Morning Britain over comments about Meghan Markle, Duchess of Sussex.
His former co-hosts on the show were against him for what he said. But on his side was his wife, Celia Walden.
They had a difficult time after his walkout, but she remained by his side as he navigated new territory in his broadcasting career.
Piers Morgan and Wife Had a Difficult Time after GMB Exit
The whole ordeal began on Tuesday, March 9, 2021, when Morgan disagreed with his co-hosts about Markle live on GMB.
On the show, he and his co-hosts Alex Beresford and Susanna Reid were discussing Markle's all-revealing Oprah Winfrey Interview.
After getting criticized as "pathetic" for his remarks, he walked off the show live on air.
His comments generated over 41,000 complaints to Ofcom, UK's media regulator, including one from Markle's representatives.
Markle's complaints were more regarding how Morgan's comments might affect mental health than his personal attacks.
Following this, Morgan officially left the show on March 10, 2021. Ofcom declared Morgan not to have breached their media guidelines.
The day Ofcom's ruling came, Morgan was happy. The same day, his wife Walden appeared on GMB to talk about her new novel, 'Payday.'
On the September 2 show, she revealed it had been difficult for them since his exit.
"It's been a challenge," Walden said of the past months.
They did not argue about the incident. But she hinted the exit had given him a break of sorts.
"He used to expend so much energy on the show by the time he came home he would flat line on the sofa," she added.
Talking about her husband's new ventures, she said he had offers lining up for him. However, he had not agreed on one yet.
At the end of her interview, she joked, saying, "Anytime you want him, he's available. Just let me know."
Even though the situation was less than ideal for the couple, Morgan's adult son Spencer found it funny.
For Father's Day 2021, Spencer made a hilarious card for his father. The card read, "Happy Father's Day. Thanks for never walking out on me."
He later posted a picture of Morgan holding the card on his Instagram. "I've completely smashed the card to be fair," Spencer joked in the caption.
Piers Morgan's Personal Life and Children
Walden is Morgan's second wife. He was previously married to Marion Shalloe.
He and Shalloe tied the knot in 1991. They went on to have three children — Spencer, 27, Stanley, 23, and Albert, 20 (as of September 2021).

Piers Morgan with his children on Christmas 2021. (Photo: Piers Morgan/Instagram)
By 2004, their marriage had become strained. They separated that same year and filed for divorce. It was finalized in 2008.
The journalist was in the middle of his divorce proceedings in 2006 when he met Walden. They started dating in 2006.
Their wedding came in 2010, held in Swinbrook, Oxfordshire.
Morgan became a father for the fourth time when his wife gave birth to their daughter Elise in 2011.