'Physical' Takes Us Back to Jane Fonda's Dance Aerobic Era
Sheila bears an uncanny resemblance to an icon from a bygone era.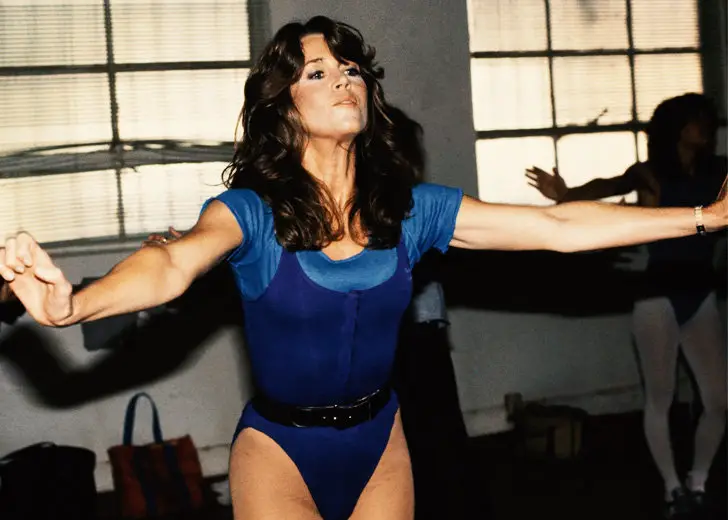 Apple TV+'s Physical narrates the story of Sheila—a sardonic bulimic homemaker. The character brought to life by Rose Byrne comes from a bygone era and evokes a feeling of nostalgia in all those watching. 
The snarling wife started off with an eating disorder and draining her husband's bank account, but she eventually goes on to use her husband's busy schedule in political campaigning to act on her ambitions of taking control. 
All that began with one change, going from ballet to aerobics. When she made the switch, she was flooded with endorphins, enlightenment, and a new take on life. 
For those who lived through the 80s, Sheila's resemblance to actress Jane Fonda must be uncanny. 
Some Things Are Different
Fonda was a superstar in the 1960s. With a famous last name and acting prowess that won her two Academy Awards, her face was on decade-defining movies like Klute and Coming Home. By the '80s, the actress had found herself a new passion. 
She was still selling out tickets with blockbusters like 9 to 5 and On Golden Pond, but on the side, she had developed an obsession with physical fitness, one that would replace her obsession with food. 
Her devotion to aerobics was brimming with such intensity that she opened multiple studios across California, including one in Beverly Hills, where she was an early morning instructor herself. Then, in '82, the actress-turned-fitness-trainer released Jane Fonda's Workout.
Her videos were an instant hit, and half a century later, nothing short of legendary. 
She followed the original hit with several more videos and even published a book that would be a New York Times bestseller for two whole years. In addition, she often shared stories about the women she had empowered in the process. 
Others, Not So Much!
Physical does not really play with those stakes and is more conserved to Sheila's own obsessive tendencies and the voices in her head. The altruistic feminist is wholly absent from her narrative. Yet, at the same time, there is a host of overlaps. 
For instance, both Sheila and Fonda struggled with the same eating disorders, and both their workouts eventually helped them overcome their toxic relationship with food. 
Their families also run on parallel tracks that involve politics. Sheila's younger son-in-law, Danny, played by Rory Scovel, is a hippie professor turned politician. And despite her loathing him, she still gives him all her support, helping him through his campaign. 
Fonda, on the other hand, was married to Tom Hayden, activist and politician, who served as a member of the California State Assembly in the '80s and early '90s.
After losing the senate race, he and his wife teamed up to launch the Campaign for Economic Democracy, a political action committee that supported progressive figures and causes. 
The CED was funded largely by Fonda's ventures in fitness, as they owned all of it. She didn't take a dime from the videos that raked in millions. Eventually, her involvement in the organization created a fracture in her relationship with Hayden, and things went south. 
Physical also explores a similar dynamic between Sheila and Danny. The workouts are her way of getting back control and feeling the power she had otherwise lost in the outside world.