Are Phil and Robin McGraw Still Married? Phil McGraw Responds to Divorce Rumors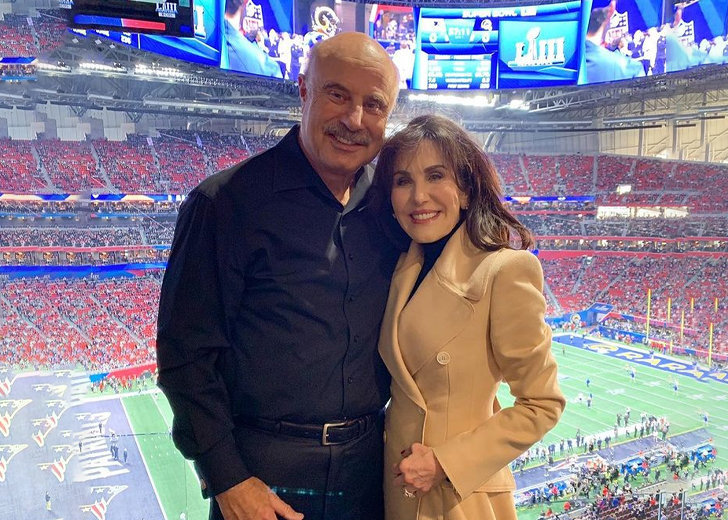 Dr. Phil McGraw has been married to his wife Robin for over 45 years. During this time, the couple has welcomed two children together, both of whom have started their own families.
Phil has been very open about their relationship and has talked about what made their marriage so successful on multiple occasions.
However, there had been rumors suggesting Phil and his wife were getting divorce. In fact, the rumors gained so much attention that the Dr. Phil star commented on them personally.
Are Phil and Robin McGraw Still Married?
When the rumors of Phil and his wife getting divorce popped up, he denied them immediately.
He shared that he and Robin had grown closer after her traumatic experience of losing her parents.
"She lost both her parents close together at a very young time in her life," he explained. "And she said to me one day sitting on the end of the bed, 'You know, I'm not an orphan, I've got no people.'"
"That's the day I told her, 'That's not true. Look me in the eye and let me tell you I will never leave you.'"
Phil added it was a commitment he took very seriously. And because of it, he noted the rumors were groundless.
Phil McGraw and Wife Robin McGraw
Phil and Robin, who was his sister's friend, met for the first time at his parents' house during the process of ending his first marriage to Debbie Higgins McCall in 1973.
Robin and Phil recounted the story of their first meeting with Yahoo Life. She shared that the first thing he told her when they met was, "Who are You?"
Phil explained that as he was going through the process of ending his first marriage, and looking for love was the last thing on his mind.

Phil McGraw with wife Robin McGraw (Source: Instagram)
However, both Phil and his spouse say that it was love at first sight for them. 
For their very first date, he took her on a ride on his airplane.
"She said she had never been up in an airplane," he said. "Which I took as a dare. So I thought, 'Well, she wants to get her feet off the ground, we will get her feet off the ground.'"
After roughly three years together, the Dr. Phil star tied the knot with Robin in August 1976.
They Have Two Children Together
Phil and Robin welcomed their first child together, son Jay McGraw, on September 12, 1979.
Their family of three grew larger on October 21, 1986, when Robin gave birth to their second son, Jordan McGraw.
Both Jay and Jordan have started a family of their own. Jay married Playboy model Erica Dahm in 2006.
The couple has since welcomed two children together — daughter Avery Elizabeth McGraw (born March 18, 2010) and son London Philip McGraw (born September 1, 2011).
As for Jordan, he is married to E! News personality Morgan Stewart. They have one child together, Row Renggli McGraw, who was born on February 16, 2021.