Pepper Schwartz Never Lived Together with Her Husband Fred Kaseburg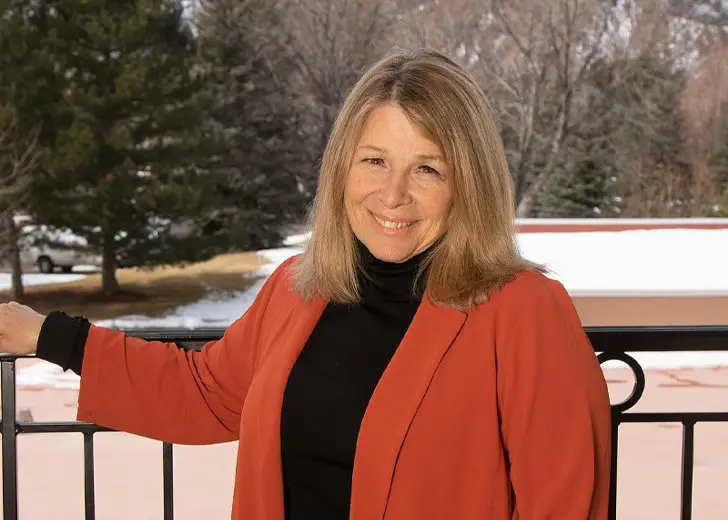 Pepper Schwartz has been with her third husband, Fred Kaseburg, for almost two decades. They started going out in the mid-2000s and have been married for a while.
Theirs is not a relationship that distance affects. Actually, the couple's relationship got stronger as they figured out how to stay together without being together, physically speaking.
Even their engagement did not change the dynamics of their relationship, but it wasn't for a lack of trying.
Pepper Schwartz and Husband Fred Kaseburg Never Lived Together
Schwartz is a sociologist and sexologist with expertise in relationships, love, and sexuality, which helped her become a part of the TV show Married at First Sight. Her insights on intimate relationships also helped her personal life and its navigation over the years.
Her personal life with now husband, Kaseburg, started around the mid-2000s. In her 2015 piece for AARP, she wrote they had been together for "more than nine years."

Pepper Schwartz with her husband, Fred Kaseburg, in Iceland. (Photo: Pepper Schwartz/Instagram)
The biggest revelation, and the main subject of the article, was about how she, along with many others, choose not to live together with their partners.
She included many couples' stories about living separately while also maintaining a healthy romantic bond.
"Unless you count shared vacations or running back and forth between our two houses," she wrote of herself, who lived 40 minutes away from her husband in Seattle, "the two of us have never lived together."
She has always been someone who spent more time away from home than at home. This relationship did not change that.
Schwartz and Kaseburg got engaged around 2013, and until then, they had been living in their separate homes. But, engagement caused her friends to ask if they would start living together.
And they wanted to live together, too. But they eventually decided to not change the existing dynamic.
"Working out how we would do that has proved dicey," the doctor wrote in her piece. They did not want to let go of their dream homes they built and find a new house to live together.
They also thought about how they would pass on the inheritance to their children.
Adding to these, Schwartz lived with an assistant, and Kaseburg did not like having a third party in the house with them. Her dogs, too, were a sticking point for cohabitation.
The couple eventually got married, and as her bio on her site suggests, they now live on a horse range outside of Seattle. Whether they live together now, we're not sure.
Pepper Schwartz's Previous Relationships
Schwartz's marriage to Kaseburg isn't her first one.
She has been married twice before, and they were both of similar nature to her now-marriage — a "peer marriage." The doctor has always believed in the marriage of the equals.
In an August 1994 piece in Seattle Times, Carey Wual Gelernter detailed her life with ex husband Art Skolnik. It also mentioned how her first marriage had fallen apart.
Her marriage to her first husband ended because, according to her, they weren't living in the same place. They also did not make necessary commitments and "ego-taming" for it to work.
As for her marriage with Skolnik, an architect-planner, both of them were career-driven people. Neither sacrificed work time in favor of family time, but they always made time for both.
When the piece came out, they had been married for 12 years and had lived together for two years before that. Their children, son Cooper and daughter Ryder, were nine and 11 years old.
They were always busy and out of the home. So, weekdays were for socializing, and weekends were solely for family and friends. They took family vacations together, but most of their time was spent working.
In all of this, they led separate financial lives. They had separate accounts and liked the freedom that gave them.