Paul Rust and Wife Lesley Arfin — Love at First Sight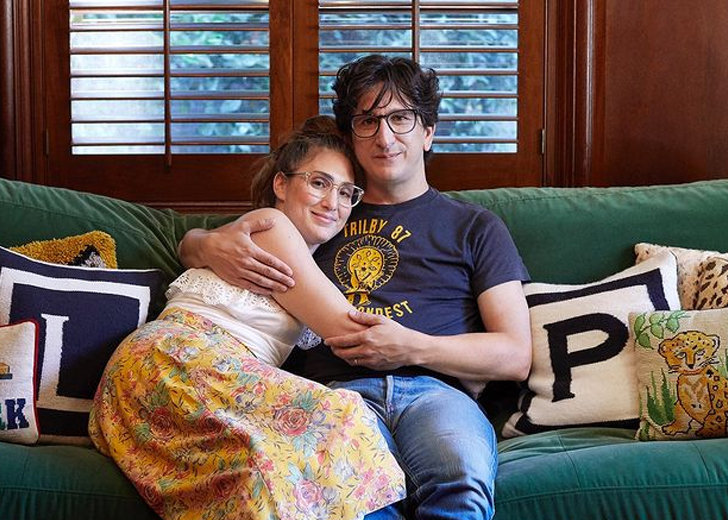 Paul Rust didn't believe in love at first sight. But when he saw his future wife for the first time, his perception changed once and for all.
In an interview with The New York Post in May 2017, the famed actor and comedian reminisced about the first encounter with his wife, Lesley Arfin. 
He recounted she reminded him of the dream girl he always imagined as a kid in Iowa. "I never thought I'd actually meet someone like that," he mentioned gleefully.
Paul Rust Met His Wife at a Birthday Party
Rust talked through when and how he met his life partner in an interview with Observer in 2017. 
As per his accounts, he met her at a birthday party of his friend and fellow comedian, Chelsea Peretti.
While he was in awe of her personality already at first sight, it turns out Arfin was also feeling the same. She was admittedly inquiring about him through their mutual friends. 
Rust confessed he was surprised when he heard Arfin asking people, "Who's that guy, what's his story?"
He recounted, "She asked Sarah Silverman, 'Hey, do you know if that Paul Rust guy is Jewish?' and I'm not, but Sarah said to Lesley, 'If he's not, his face should sue God.'" 
The tabloid described the moment as the perfect beginning to a story with "two single writers eyeing each other from across the room."
Paul Rust and His Wife Wrote a Show about Courtship
After their romantic meeting, Rust and Arfin instantly hit it off and tied the knot in October 2015.

Paul Rust and his wife Lesley Arfin on their wedding day. (Photo: Instagram)
Two years later, the couple joined hands to write Netflix's dark romantic comedy show, Love, loosely based on their courtship. 
The show starred Rust as Gus and actress Gillian Jacobs as Mickey.
It followed the premise of two individuals living chaotic lives and trying to find themselves before they bump into each other and find their solace. The plot displayed the male and female perspectives on romantic relationships.
In addition, viewers could also get hints of how Gus and Mickey — or Rust and his spouse in real life — were up against a set of terrifying villains: doubt, selfishness, ego, and timing. 
"It's very romantic getting to write with the person you love," Rust told Observer in the aforementioned interview.
Paul Rust and Lesley Arfin Have a Daughter
Rust and Arfin welcomed their first child, daughter Mary James, on October 10, 2017. And Arfin took to Instagram to confirm the joyous news.
"Mary James Rust 10.10.17," the mother-of-one captioned her post, sharing a snap of the newborn baby girl sleeping adorably.
Since her arrival, the couple has maintained privacy in their personal life. That is to say, they have kept the details of their daughter away from the spotlight.
Both of them rarely share pictures or videos of their baby girl on social media. That being said, they aren't coy about posting pictures of one another.