Paul Greene and Wife Kate Austin Are Happily Married with a Son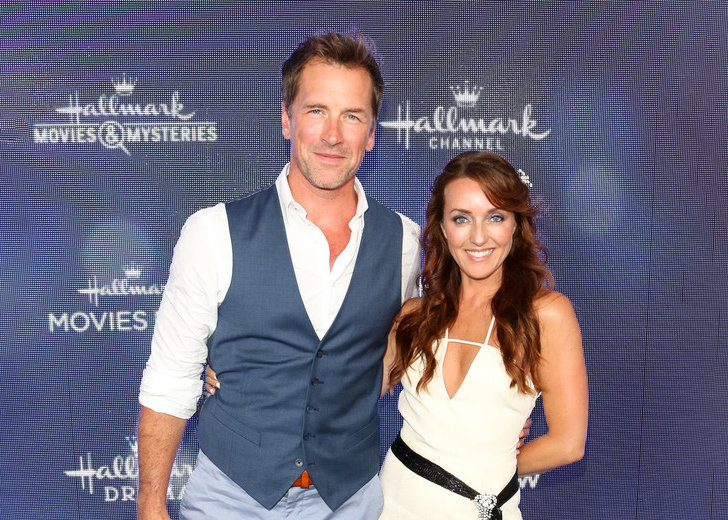 Paul Greene is Hallmark channel's most sought-after actor. He has starred is several romance movies on the network.
The actor often made headlines with his leading ladies because of the electrifying chemistry they shared, but he has been married for most of his life. 
He is currently married to his wife, Kate Austin, a Tony Robbins's trained strategic intervention coach who has masters in NLP. Austin is also the founder of Freedom Alchemist, a movement dedicated to helping people understand themselves better. 
The couple met in 2015 after Greene saw Austin's photo and fell in love immediately. 
In one of his Instagram posts, the actor shared he had been terrified of commitment because of his failed relationships. The actor was probably referring to his marriage with his first wife and fellow artist, Angie Greene Fletcher.
The former couple divorced in 2006 after 16 years of marriage when their son Oliver was just two years old. 
He feared a relationship would take away his freedom or hurt him again.
Paul Greene and His Wife Kate Austin's Married Life
But Greene overcame his fear eventually and realized that loving his wife and committing allowed him to experience even more love. 
"The deeper I commit to my relationship with Katie, committing to playing music, committing to my body and working out, to God, to learning a script, committing to discovering my blind spots, the more I COMMIT and the more FREEDOM I experience," shared the actor. 
In 2019, the couple got engaged. Greene got on bended knees during a romantic trip to Italy as they overlooked the city of Matera. 

Paul Greene's wife Kate Austin and their son. (Source: Instagram)
He announced the engagement on his Instagram by showing off her sparkly Art Deco ring from the 20s and their romantic dinner date. 
Greene noted his partner was the most gorgeous woman he had ever met, and that he was thrilled to be with her for the rest of their lives. 
And then, in July 2021, the pair announced they were expecting their first child. 
Speaking about her pregnancy to People, Austin shared she had no qualms about what a dutiful father Greene would be given how loving and caring he was with his son. 
Paul Greene and His Wife Welcome Their Son
A few months later, on December 8, 2021, the couple finally welcomed their son. 
They opted for a natural birth, and Austin hoped this encouraged older women not to be afraid of childbirth.
She explained that age did not matter if the mother was fit and healthy. And to maintain her health, she and the actor did pilates, walked on the beach, ate organic food, and enjoyed their time together. 
Before the birth, Greene had expressed his excitement at becoming a father again. 
He shared he loved being a father as it taught him to be kind and patient and added he was born to be one.
Greene acknowledged that since his older son was becoming an adult soon and going to be pursuing his own interests, he was excited to welcome a new family member.