Are Patrisse Cullors and Janaya Khan Still Together?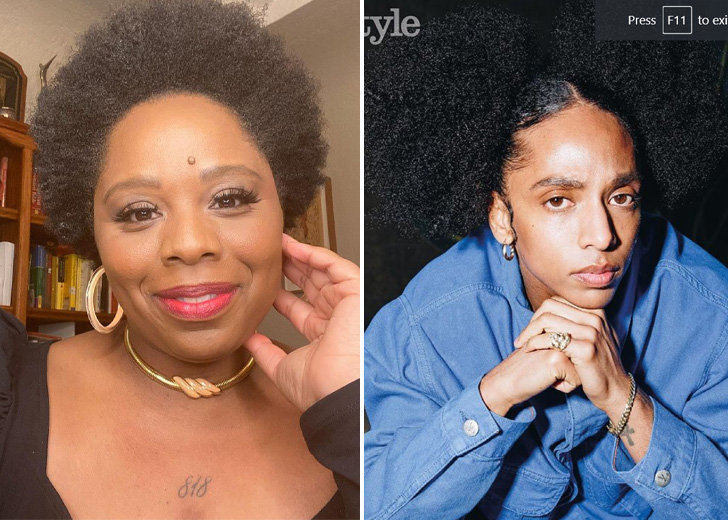 Activists Patrisse Cullors and Janaya Khan first met in June 2015. They got together not long after and tied the knot in the spring of 2016.
When talking about their first meeting, Cullors wrote in an article for Esquire that she knew Khan was the one for her right there and then.
"I knew without a doubt that Janaya, a black transgender immigrant born and raised in Toronto, was my life partner," she wrote.
"I also soon realized that part of our destiny was not just a union through a spiritual bond, but through a legal one as well. Together, we could challenge marriage as a white, heteronormative, religious construct."
Cullors noted their marriage held a much bigger importance than just the two of them coming together. She described it as a union that added nuance to the national conversation and was an act of political resistance.
Cullors shared that she and Khan got married while being surrounded by people they loved. And though her mother wasn't there for her big day, Cullors added she had been supportive of her and Khan in all their love and commitment to each other.
Are Patrisse Cullors and Janaya Khan Still Together?
Unfortunately, Cullors and Khan's marriage didn't last very long. However, their split was a matter known to a few and hadn't been discussed much.
Khan shared that they and Cullors were no longer together during an Instagram Live video she did in April 2022.
There, Khan, who is queer and gender-nonconforming, described themself as a "lone wolf" and said they had been one ever since she left BLM in 2017. She also expanded a little on why she left.

Janaya Khan revealed she broke up with Patrisse Cullors in 2017 in an Instagram Live video. (Source: Instagram)
"Because that's what happens when you break up with someone and it's their movement; you sort of leave the movement."
Do Patrisse Cullors and Janaya Khan Have Any Children?
Cullors and Khan haven't addressed their split yet. And while the two have kept most of their personal lives away from the public eye, it's thought that the pair has two children together, as per The Sun.
Cullors revealed she had given birth to son Shine via C-section in 2017 in a blog post on Moms Rising.
In the blog post, she wrote she was aiming to build a strong maternal justice program after going through her own childbirth experience, which was riddled with complications.
"Shine, our baby, was delivered by c-section. There wasn't much care given to me after he was born. No one was actually telling me the consequences of a c-section," she wrote of the events that followed.
After returning home, Cullors started wheezing and rushed back to the hospital. There, she was diagnosed with pneumonia. When she googled "pneumonia after c-section," she learned it was a common occurrence, and yet no one had warned her about it.
Aside from the pneumonia, she also received a phone call from the doctor saying she needed to come back to the hospital as she had a blood clot, which too was a common occurrence.
Cullors noted it was because of these incidents that she saw the number of women who died after giving birth to their child. She added it was also the reason she wanted to build a maternal justice program.