Here's Why ‌Patricia Arquette Never Fixed Her Crooked Teeth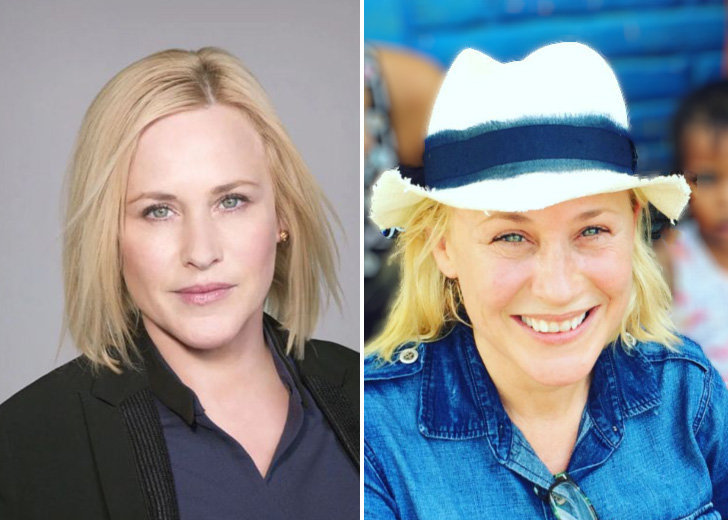 In Hollywood, a smile displaying teeth that are stark white, perfectly straight, and incredibly shiny is idolized. 
And for this very reason, people get veneers to emulate their favorite stars. 
But there are a handful of celebrities who challenge the beauty standard of the industry, like Patricia Arquette.
Arquette has plenty to smile about, from her Oscar-winning career to her beautiful family, but people have a lot to say about her teeth. 
The actress does not have perfect, straight pearly whites and has a unique smile. Many fans have questioned why she never fixed them even though she could afford it. 
In 2015, she opened up to People and explained why she declined to get braces when she was a child. 
Patricia Arquette on Why She Never Fixed Her Teeth
Arquette recalled to the outlet that when she was in ninth grade, a male classmate who had voted her "best looking" in their class suggested she straighten her pearly whites so she could pose for Playboy.
The actress was baffled by the student's misogynistic comments. 

Patricia Arquette and her boyfriend at GLAAD Awards. (Source: Instagram)
She had already told her parents she didn't want to straighten it because, in her words, "it did not feel like it would fit who I was inside."
Arquette noted she was not chasing perfection and did not understand why she had to be on Playboy. 
She said she did not want to change herself to be attractive because it was not her responsibility.
The Boyhood star also questioned the inequity between men and women in the industry. 
She iterated that conversations about looks were often directed at female actresses and rarely focused on men. 
Arquette expressed her desire to be free of the stigma that women have to look a certain way to be equal to men.
"I have had so many of these conversations in my life … what I look like on film, what I do not look like on film. What are we supposed to look like? Men are not having these conversations. I want to be free of it so we can move to the next level as equals," said Arquette.
Patricia Arquette's Speech about Her Teeth
Even though Arquette accepts her dental flaws, she has changed her looks for movies. 
When she starred as Joyce Billy Mitchell in the Showtime mini-series Escape at Dannemora, the actress had to transform herself and her smile. 
During the 2020 Golden Globes, when she won the award for Best Performance by an Actress in a Limited Series for that role, the actress openly addressed her flaws in her speech. 
She thanked the people behind her physical transformation, including those who helped her put on the prosthetic dentures. 
"How many [expletive] teeth does one person need? I mean, I was born with [expletive] teeth," said the actress. 
Netizens were thrilled at Arquette's bold speech and took to Twitter to thank her for her refusal to conform to Hollywood beauty standards.