Explored — All of Olivia Munn's Plastic Surgery Rumors and Her Clapbacks
Olivia Munn has been under fire with plastic surgery allegations. Still, she argued that the change in her appearance was a byproduct of lifestyle choices.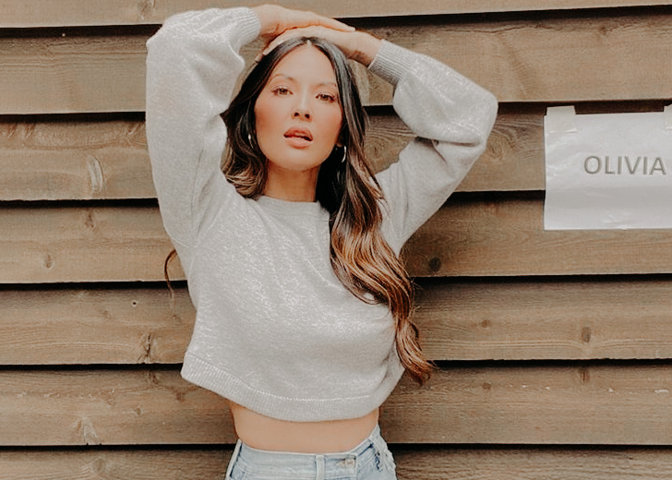 While Olivia Munn does not command the same degree of facelift speculations as, say, Renee Zellweger, the X-men actress has still taken some fire when it comes to plastic surgery. 
The Skincare Edit speculated that Munn had undergone a series of cosmetic procedures, the first of which was approximated to be around 2015. 
Olivia Munn's Possible Cosmetic Procedures
The outlet claimed that Munn's plastic surgery endeavors began with some sort of eye lift, which could be attributed to a blepharoplasty procedure or by lifting the brows with botox.
The outlet entertained the possibility of the latter because, over the years, her brows had not been consistent, which fall in line with botox being a temporary fix. 
They also suspected that she had a few botox injections over her jawline to weaken her masseter or chewing muscles. Additionally, there were claims that she had injected Restylane fillers for fuller lips. 
The publication, however, was surprised at the fact that she hadn't undergone a nose job, unlike most other Tinseltown residents who resort to plastic surgery. 
Munn Denied All Allegations
Munn has thus far denied all allegations and told Fashion Magazine that her ethnicity was to blame for the facelift rumors. According to the actress, her half Chinese, half white lineage made being photographed more complicated than it would have been for a majority of the population.
She explained that her ethnic heritage had given her a white appearance on the outside with an Asian bone structure. Hence, she had higher cheekbones and smaller eyes. 
"When you put shimmer on the inside of my eyes, I immediately look cross-eyed," she explained, "If you put too heavy of an eyelash on me, it looks like my eyes are halfway closed."
Because makeup usually brought rather drastic differences to her appearance, she found it hard to convince people that she had not undergone any surgical procedures or had fillers, for that matter. 
Munn Explained Her New Look
Prior to her interview with Fashion, Munn took to Instagram to explain why some people might have specualted plastic surgery. As evident from that post, she also acknowledged that her appearance had evolved over time. 
Munn revealed that she had lost 12 pounds while training for X-men, and the weight loss leaned out her cheeks and jawline. As for the eye lift allegations, she simply penned that she just did them differently. 
Initially, the actress opted for a high arch for her brows, but a facialist pointed out that she was shaping them into a frown. Taking the expert for their word, she decided to let the top of her brows grow in and then plucked the bottom. 
"That gave my brows a more horizontal angle and instantly brightened my eyes," she claimed. 
Drawing attention to her complexion, Munn said that she'd always loved her freckles. However, as she got older, the freckles started merging and began forming large dark spots.
In response, she added Proactiv mark-fading pads into her nighttime routine, which resulted in a more even tone and rendered the larger spots less apparent. Still, The Skincare Edit debated that laser resurfacing was more likely. 
Finally, she argued Japanese potatoes that are high in hyaluronic acid helped with her wrinkles. Although hyaluronic acid pills were available in the market, she believed that adding a natural food item into one's diet was the best way to get it in one's system. 
Regardless of the route she took, the change in her appearance is blatantly obvious for all to see.