Inside Nick Gehlfuss's Secret Family Life with Wife Lilian Matsuda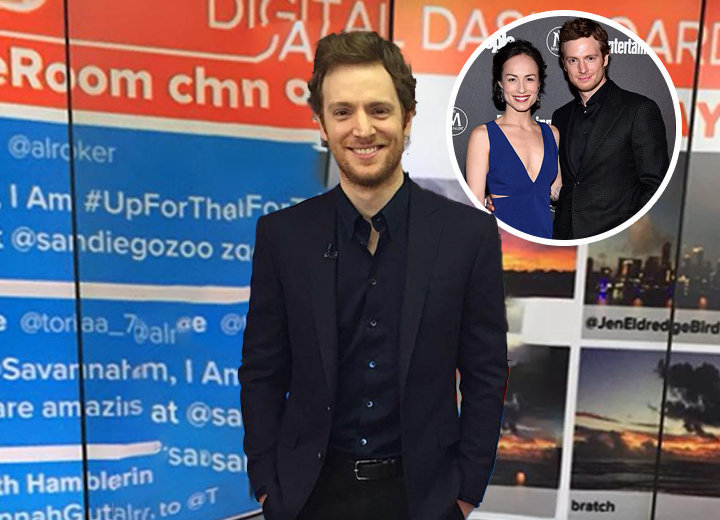 Nick Gehlfuss has been around forever. His role as Dr. Will Halstead in Chicago Med since 2015 has garnered him a dedicated fan following.
These fans are always looking for more information about his personal life. Gehlfuss, however, is notorious for not revealing much about it. His Instagram is mostly work-focused.
But his wife, Lilian Matsuda, is more open than her husband regarding a select few things about their family life.
Nick Gehlfuss and Wife Lilian Matsuda Are New Parents
Gehlfuss and Matsuda, although cautious about what they share on the internet, do share some tidbits of their family life. Going through her Instagram reveals the couple is new parents to a baby born in late 2021.
On April 14, 2021, Matsuda revealed her pregnancy for the first time. She took to Instagram to post a mirror selfie showing off her baby bump, which was already pretty big.

Nick Gehlfuss's wife, Lilian Matsuda, showing off her baby bump in April 2021. (Photo: Instagram)
After this, in June, they attended a live Colombus Symphony concert, which she commemorated on social media, dedicating the day to their imminent-at-the-time baby.
"Hope you enjoyed your first live concert," she directly addressed her baby, who she called Bebe. We are not sure if it was the baby's real planned name or just a nickname the couple decided upon.
By mid-December, their baby was already here. On December 14, 2021, she posted a tribute to her mother, writing, "I think my baby would laugh when you laugh."
"I will try to be as patient a mother as you were with me." She wrote at the end of the caption, adding, "I love you."
It looked like it was only in January that the couple could finally get some time for themselves. "Parents' night out," Matsuda wrote on her January 25, 2022, post.

Nick Gehlfuss with his wife, Lilian Matsuda, in March 2022. (Photo: Instagram)
Since then, Matsuda has been making plenty of red carpet appearances alongside Gehlfuss.
About Nick Gehlfuss's Secret Big Wedding
Gehlfuss and Matsuda let nobody in the media know about their 2016 wedding. Then, a few days after his nuptials, he sprung the exciting news on everyone.
The couple got married on May 13, 2016, and only posted pictures of their wedding two days later, on May 15. He captioned one of his pictures with a beautiful piece of D. H. Lawrence's writing.
Then, on May 17, he confirmed the news to People magazine, talking about his wedding and honeymoon plans.
"I wanted to invite a lot of my cast mates, but, because we're a franchise, I would have had to invite the entire Chicago franchise," he recalled of his plans for the special day. The pair had a "big wedding in Ohio," on Friday the 13th.
He had spent a part of their honeymoon promoting Chicago Med in New York.
As for the remainder, Gehlfuss and Matsuda planned to visit Japan, a place she has a connection to as she is half-Japanese from her mother's side.
Matsuda was free when the couple's wedding took place. Previously, she worked at Viceroy Hotel Group in Los Angeles, California, from June 2014 to August 2015.
She now works at the Illinois Action for Children as the Director of Advocacy, a position she has held since December 2021.