Neil Gaiman's 'Anansi Boys' Casts Delroy Lindo as 'Mr. Nancy' in Place of Orlando Jones
Delroy Lindo will play the lead character, Mr. Nancy in 'Anansi Boys'.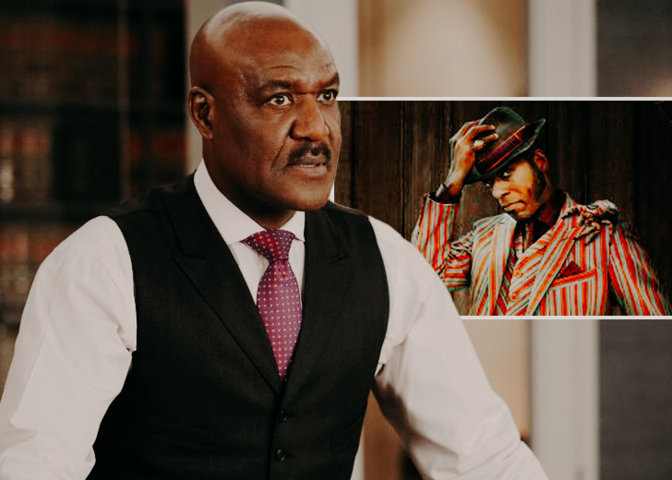 Delroy Lindo will be playing the role of Charles Nancy in Anansi Boys. Orlando Jones, who played the same character in American Gods will not be in Anansi Boys.
Before American Gods was canceled, Jones had played Mr. Nancy for two seasons and was fired after season two when producer Charles Eglee decided his character was sending the "wrong message for Black America."
Neil Gaiman, the author behind both American Gods and Anansi Boys, announced Lindo to be joining the new Amazon series in a statement to Entertainment Weekly
Delroy Lindo is a giant of the stage and the screen, and we are so lucky to have him. I cannot wait to see his gravitas and charm being deployed for the benefit of Anansi Boys, as he plays an unreliable father with hidden depths.
Production for Anansi Boys, which will be a six-episode series, will begin this year in Scotland. 
'Anansi Boys' and 'American Gods'
Gaiman is a hugely popular author who was introduced to a wider audience after American Gods got a TV series. The Starz series is based on Gaiman's 2001 novel of the same name.
Just like American Gods, the upcoming Anansi Boys is also based on a 2005 novel of the same name by Gaiman. It's also worth noting that while Mr. Nancy from both these series and novels are the same characters, the two series are independent of one another.
Anansi Boys will be a stand-alone story and not a sequel or a spinoff of American Gods. Gaiman shared he had been working with Endor and Red (production companies working on the series) on making Anansi Boys into a series for a decade and was made an offer for the rights to the work by a Hollywood director long ago.
However, Gaiman refused the offer as the director wanted to do an all-white cast and Gaiman had written the story based on Caribbean and African tales. The inspiration for the book came in 1996 when he had a conversation with a good friend of his, Sir Lenny Henry.
Now with Amazon picking up the series, Sir Henry has also expressed their excitement at the project.
I've been a huge fan (and couch sleeping friend) of Neil Gaiman's for over 30 years and I have loved being a part of the Anansi Boys creative team. I love that we're going to have a suitably diverse cast and crew to tell this joyous story!
Plot Of 'Anansi Boys'
Anansi Boys revolves around Charles Nancy learning his recently deceased father was an incarnation of the West African trickster god Anansi. His life enters an even more unexpected road after his twin brother, Spider, who he never knew existed, arrives at his doorsteps.
So far, the entire casting for Anansi Boys, aside from Lindo, hasn't been announced. The writers who are working on the show are Kara Smith (Apple Tree House), Rachael Ofori (What Death Leaves Behind), Arvind Ethan David (While We Breathe), and Gaiman himself.
Hanelle M. Culpepper will direct the series with Paul Frift producing and Douglas Mackinnon serving as the co-showrunner.