Having Her Son Made Natasha Bedingfield Feel like a Kid Again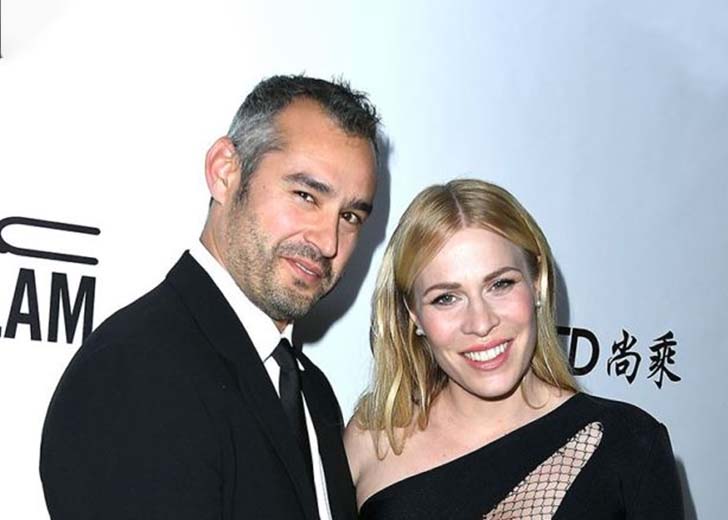 Natasha Bedingfield and her husband, Matt Robinson, had a tough time when their son, Solomon Dylan Robinson, had to go through two brain surgeries very young. However, those operations saved his life, and they're now in a great place.
Solomon's health complications, as well as his arrival in general, changed her life in many ways. She found new energy and inspiration, and they even found some alone time together.
Solomon has grown up around his mother's music and even had a big hand in changing how she approached her last album.
Natasha Bedingfield on Her Son, His Brain Surgeries, and Changes He Inspired
Bedingfield and Robinson welcomed Solomon on December 31, 2017, announcing his birth a day later on New Year's 2018. By the end of 2019, they had a head start on the COVID-19 pandemic.
In late 2019, Solomon was diagnosed with an infection in his brain. So, they spent five weeks in the hospital prepping for his multiple brain surgeries with masks and isolation.
She did not talk about the procedures until seven months later when she spoke to People. In her interview, published on June 26, 2020, she revealed Solomon had a "brain abscess" and "had to have some surgeries."
However, she also assured everyone saying her son had "completely recovered" by the time the interview took place.
In her now-deleted Instagram posts, she expressed her thankfulness towards the doctors and other medical healthcare professionals involved in Solomon's surgeries.
"Shout-out to Children's Hospital Los Angeles. We have such an appreciation for both medical health professionals and the length that they go to help people be healthy," she told People. "For us, they actually literally saved our son's life."
Upon completing his surgeries, the mother-daughter duo got to spend a lot of time together at home. As the world shut down, his world was filled with games and his mother's music.
Solomon loved when Bedingfield sang to him. She guessed he thought it was normal for every mother to do music.
Music and movies were also ways for her to keep him engaged without letting him play with the neighboring kids at their LA home.
The Masked Singer star, who initially did not want a kid, found a different kind of love after Solomon was born. And that changed her perspective on life and music.
In a prior interview with People in June 2019, she gushed about how she felt a mixed bag of feelings after having her son. She felt "ballsy" and confident and "more relaxed and more feminine."
It also put her in touch with her "motherly" personality and with her playful nature. She started to feel "like a kid again" after having Solomon, and he pushed her to do things she did during her childhood with her brother, Daniel Bedingfield.
She started rollerblading. "I feel like having a baby just makes me want to play more – it gives me permission to play again!" she gushed.
His presence energized not only her life but also her music. She used to take him to the studio while she was working on Roll with Me, her 2019 album. The outcome was an uplifting album with a lot of hit songs.
Natasha Bedingfield's Family Life with Her Husband
Bedingfield and Robinson started dating around 2006 and got engaged in September 2008. Then came their wedding, on March 21, 2009 — an outdoor ceremony in Malibu, California, with about 150 guests present.
The couple had already been thinking of having a family when they married, albeit they wanted to take their time. Bedingfield always knew her husband would be an "amazing dad."
They waited about eight years before deciding to have a baby. When Solomon arrived, she realized it was a thing bigger than any other, something she expressed in her post from January 2021.

Natasha Bedingfield with her husband, Matt Robinson, and son, Solomon Dylan. (Photo: Natasha Bedingfield/Instagram)
"F A M I L Y . It can take everything you have to withstand the challenges life throws your way," she wrote in a post on January 11, 2021. "It makes it all the sweeter on the days when you are standing and still able to laugh."
She then talked about how she and her "little team" had been experiencing "so much joy." Bedingfield was also grateful that her son was healthy and full of energy after what he had to go through a year before.
The Unwritten artist hoped for positivity and betterment at the end of her writing.