Natalie Cole's Marriage with First Spouse Was a Breath of Fresh Air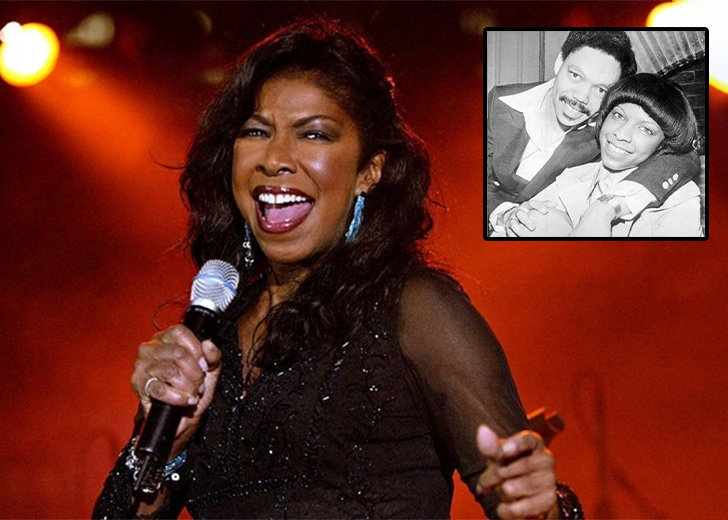 Late legendary singer Natalie Cole was married three times in her life. But her relationship with all three spouses ended in divorce. 
No surprise, her personal life was full of ups and downs. It was partly because she had found solace in drugs at a young age. 
Her college boyfriend used heroin regularly. And although he didn't force Cole to use substances, she found them intriguing. Eventually, she tried and became an addict.
Natalie Cole on Marriage with First Spouse
Cole was still a drug addict when she married her first spouse Marvin Yancy on July 31, 1976. 
He was her producer and songwriter, and member of the 70s R&B group, The Independents.
Yancy was also an ordained Baptist minister who changed her to a devout Baptist from lapsed Episcopalian. 

Natalie Cole photographed with her first spouse, Marvin Yancy, on July 31, 1976. (Source: Twitter)
Cole and her husband's marriage was blessed with a son, Robert Adam Yancy, affectionately called Robbie, on October 14, 1977.
However, their union did not last long. The pair divorced in 1980. Five years later, Yancy died from a heart attack. He was 34 at the time of his death.
Almost three decades later, Cole recounted her first marriage during an interview with ABC News in 2006.
Cole dubbed her marriage to her first spouse as "a breath of pure, fresh, almost heavenly air." She added they loved each other and were "just so close." 
Natalie Cole's Son Followed Her Footsteps
Cole was still addicted to drugs when her son Robbie was a kid, and the addiction almost killed her son once. 
She was binging on drugs when her child almost drowned in the family pool. While the drug issue put her kid's life in danger, it had also been almost fatal to her multiple times. 

Natalie Cole posing with her son, Robbie. (Source: Twitter)
The veteran singer had crashed her car while high. And things went over the top when she almost died after staying inside a burning building.
In her biography Angel on My Shoulders (via The Guardian), she detailed she was trapped in the building with her bodyguard. Instead of trying to escape, the musician started cooking cocaine.
After being rescued, Cole realized she was at the risk of losing both her career and her son. So she decided to turn over a new leaf, joining rehab in 1983. 
With things getting better, her son followed in her footsteps as a singer and went on tours with her. 
The mother-son duo continued to maintain a good relationship until Cole died in 2015, at 65. Congestive heart failure caused her death. 
Two years later, her son Robbie died from a heart attack at 39. His friend reportedly found him lifeless in his San Fernando Valley apartment on August 14, 2017.
Besides Robbie, Cole did not have other children. 
Natalie Cole's Other Husbands 
Cole was married twice after Yancy. Her second spouse is the famed producer and drummer, Rufus Andre Fischer.

Natalie Cole with the Grammy Award she won in Los Angeles on February 28, 1976. (Source: Twitter)
Fischer is a former band member of Rufus and has released songs like 'Sweet Thing' and 'Ain't Nobody.'
The pair married in 1989 and got divorced in 1995. Cole married her third spouse, Kenneth Dupree, six years later.
The couple had their wedding ceremony in October 2001 at Victory Church in Nashville. Their relationship withered, and Cole filed for divorce in 2004, citing irreconcilable differences.