How Ms. Pat Got Jordan E. Cooper to Write for 'The Ms. Pat Show'
Patricia Willaims is the reason behind getting Jordan E. Cooper hired as a writer.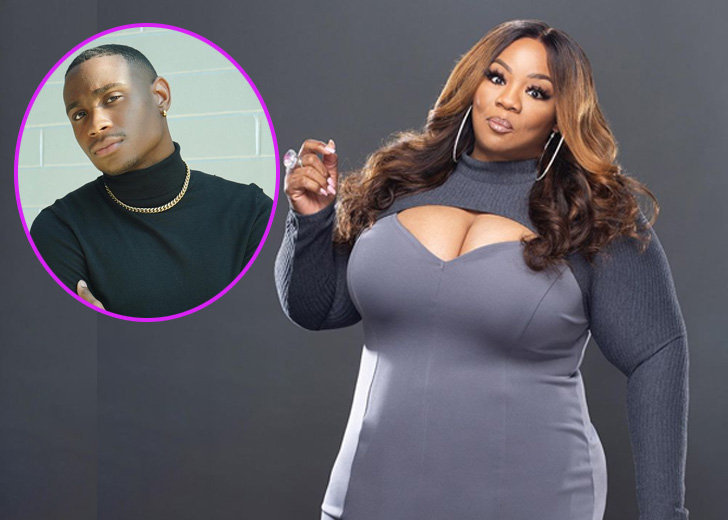 Patricia Williams has a lot to tell people about her life, and she will, in her new BET+ series, The Ms. Pat Show, which might surprise you.
Willams launched her career as a comedian after going through many unfortunate events. 
Before making her television debut, the comedian chronicled her life in her 2017 biography, Rabbit. She revealed she was born into poverty in Atlanta and suffered indecent abuse at the hands of her mother's boyfriend when she was 10.
When she turned 12, she was in an abusive relationship with a 20-year-old.
At 14 and 15, she gave birth to her first and second children and began selling cocaine to take care of them. Then, at 16, she got shot, and by 18, she landed in jail and then was shot a second time. So it's safe to say that the star has gone through a lot in her life.
She is now turning her real-life experiences as an ex-convict, mother, and comedian into a fictionalized sitcom. The show tackles the culture shock of moving from the ghettos of Atlanta to the outskirts of Indiana head-on with comedy and heavy dialogues.
And recently, Williams and writer Jordan E. Cooper appeared on The Joe Rogan Experience podcast to talk about creating the TV show. 
Developing Her Own Sitcom
During the interview, she and award-winning playwright Cooper detailed the experience of creating it. 
Williams recounted the experience of working with the 26-year-old writer. She revealed that executive producer Lee Daniels talked her into hiring Cooper. She was skeptical at first but kept an open mind and flew over to watch Cooper's play. 
Williams revealed that she dealt with people based on their energy. And when she saw Cooper, she knew he was a good person and hired him, but warned him that Hollywood will not make it easy for him. 
So Williams set out to help Cooper get hired. She shared that she came up with a plan to write a pilot together while Daniels ran around trying to get Cooper hired for the show.
They wrote the pilot in eight days but kept it anonymous on purpose to ensure no biases (Hollywood's biases against newcomers) were involved.
After they sent out the pilot, Cooper was immediately hired. 
Show Details 
The family sitcom debuted on August 12, but it wasn't easy getting the show on the road, according to Daniels. 
The director revealed that the show's creative team struggled to find a home for the series. Initially, it was set to debut on Fox with a different writer, but then moved to Hulu in fall 2019 and eventually landed on BET+ in 2020.
The cast members include J. Bernard Calloway, who stars as Ms. Pat's miserly husband, Tami Roman as the sister. It also includes Ms. Pat's children portrayed by Theodore Barnes, newcomer Briyana Guadalupe, Vince Swann, and Brittany Inge. 
Williams and Daniels will executive produce the show alongside Brian Grazer, President of Imagine Television, Samie Kim Falvey, Anthony Hill, and Cooper, who penned the pilot.