Exploring Mira Sorvino's Relationship with Husband Of 17 Years Christopher Backus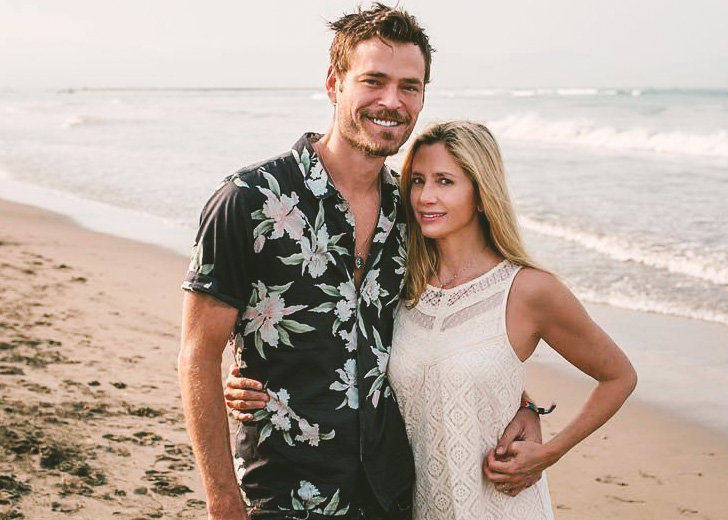 Mira Sorvino, renowned for her Academy Awards-winning performance in Woody Allen's 1995 film Mighty Aphrodite, is a married woman. She has been married to her longtime husband, Christopher Backus, since June 11, 2004.
Together, the talented actress and her husband, who is also an actor, have four children: two daughters, Mattea Angel Backus, and Holden Paul Terry Backus; and two sons, Johnny Christopher King Backus, and Lucia Backus.
But while the details above suggest that Sorvino's marital life was all sunshine over the years, it is not the whole truth. The couple also saw cloudy days once in a while during their married years.
Mira Sorvino's Husband Was Arrested for Public Intoxication
One of the instances when the couple went through a rough phase was during Sorvino's husband's arrest. In February 2011, Backus was arrested in San Diego on a charge of being drunk in public.
According to TMZ, he was arrested after hotel guests at Hyatt Regency Islandia complained of hearing a loud argument between Sorvino and Backus over "poor time management skills."
The publication further reported,
We're told when cops arrived at the hotel, Backus was walking around with a bat and yelling at guests and security. Law enforcement tells us cops were willing to let Backus cool down in the drunk tank for a few hours, but his behavior was so outlandish, they had no choice but to bust him.
The incident also brought many questions, with some asking if Sorvino was regularly abused by her husband and had to fight over various differentiating topics.
So Is Mira Sorvino Still Facing the Wrath of Her Husband?
A quick look into the actress's Instagram handle suggests that she and her husband are presently having a good time as married pair. She regularly posts pictures with him and has to say good things about him and their relationship.
For instance, she took to her Instagram in October to wish Backus a happy birthday. She posted a series of their adorable pictures while expressing her love by saying that he had grown out to be a wonderful man since they first met.
The same month, the couple also traveled to Rome, Italy, for a vacation, suggesting the couple does not hold any grudges for each other.
Their relationship had even started looking fine some time after the "public intoxication" incident in 2011, as they attended different events together, and they seemed happy.
In October 2016, they also walked down the red carpet as they attended Saving Innocence's 5th Annual Gala in Hollywood. At the event, both sported matching black outfits — he wore a black suit with a maroon shirt while she donned a netted black dress with a black coat.
Hence, from what they have shown in public, it seems the couple are all happy about each other and have learned from their mistakes in the past.
Mira Sorvino Dated Director Quentin Tarantino in the Past
Before her marriage to her present husband Backus, Sorvino was romantically involved with director Quentin Tarantino. They were together between 1996 and 1998.
The director also escorted her to the Academy Awards ceremony, where she won Best Supporting Actress for Mighty Aphrodite.