Milan Christopher Explains Why He Came Out as Gay So Young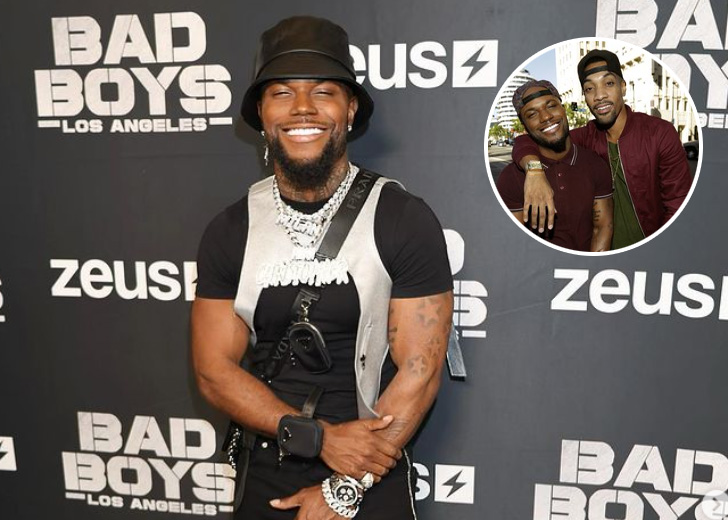 Milan Christopher has always been open about being gay. A model, rapper, and actor, he has succeeded in all three industries despite coming out a long time ago, back when things were a bit more difficult for the LGBTQ community than now.
Christopher's coming-out story has a tragic origin. He realized the importance of being true to himself and everyone else after a family member's death.
Milan Christopher on Why He Came Out as Gay
Christopher is from Chicago. He grew up in the hood, where it was difficult to be his true self.
"I was always trying to hide," he said during his conversation on The House in December 2021. "I had a hard time trying to accept myself."

Milan Christopher came out as gay when he was 17 after a tragedy involving his brother. (Photo: Milan Christopher/Instagram)
He was facing difficulties blending in with everyone else in the community. Even his brother noticed him being a little reserved.
His brother wanted to know why Christopher wouldn't play sports and games, like football and "crazy stuff" with him. In response, the model confessed to his brother that he was gay.
"So, and?" Christopher recalled his brother saying. His brother still wanted him to have fun with him, even if he was gay. His sexuality did not matter to him.
That pinched him a little then, but it hit harder just a few weeks later.
Two weeks after that conversation, his brother was fatally shot.
After the unfortunate incident, Christopher developed the mentality of "I don't give a [expletive] what nobody says. I'm just gonna be me."
That was when he was about 17 or 18. And he has been open about his sexual orientation since then.
When asked what he would tell his young self, he responded saying he would ask him not to care about what people around him said. What everyone said about your sexuality or capabilities did not matter because, in his own words, "the power is within you."
Milan Christopher Wanted to Help People with Similar Experiences
Even though Christopher is now settled and content with whom he is, he got to this place after a lot of unpleasant childhood experiences.
He could not find a person who was like him when he was growing up — black, masculine, openly gay figures — on television. He also found no shelter in the church.
"I couldn't go to the church, I couldn't go to my family," he confessed in 2015, saying being gay was a "defamation" in Black culture when he was growing up.
He even had suicidal thoughts as a kid because he had nowhere to turn.
The context of gay Black representation in television is important because he made history on that front. In September 2015, he and his boyfriend, Miles Brock, became the first Black couple to be a regular part of Love & Hip Hop.
It was a difficult thing to do because hip hop is known for its history with homophobia and also because they had no leads to follow. It was the first time something like that was happening in the hip hop scene.
His primary intention in each of his artforms was to help people who had similarly bad experiences in life. He wished to be someone gay people in the Black community could look up to.
After the split with Miles Brock, he was rumored to be dating Magic Johnson's son, EJ Johnson, in 2017. And in 2020, he confirmed his romance with a transgender woman, Lauryn England.