People Think Mikal Bridges Is Miles Bridges' Brother, but Is It True?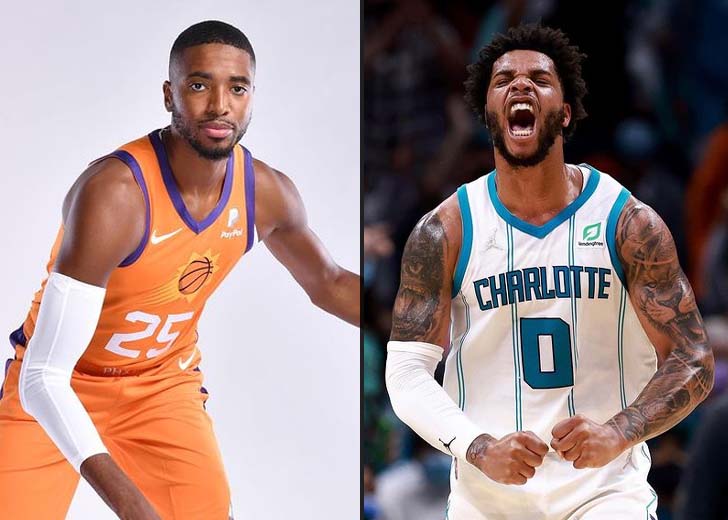 Some Basketball fanatics have speculated Mikal Bridges and Miles Bridges could be brothers, but some consider it false. Are the two Bridges related? 
A deeper observation into this confusion could give a clear perspective on the situation.
Mikal Bridges was born and raised in Philadelphia and played college basketball for Villanova Wildcats.
Whereas Miles Bridges was born in Michigan and played for Michigan State Spartans back in college. 
Both of them have contributed to the sport from their respective hometowns and teams. 
Mikal Bridges is now a player of the Phoenix Suns, and Miles Bridges is a player for the Charlotte Hornets of the NBA. 
Is Miles Bridges One among Mikal Bridges' Three Brothers?
Mikal has an older brother, Eric Bridges, along with two younger brothers: Jack Bridges and Korey Bridges, which reveals Miles Bridges is definitely not one. 
Mikal Bridges' elder brother Eric owns a towing service company. 
Jack tried his hands in the sport while he was at college, but it turns out he had other plans set up for himself. He is now a certified personal trainer.
The Suns' player's youngest brother Korey seems to walk in his brother's footsteps as he also enjoys playing basketball. His brother aims to make it big one day, just like Mikal did. 
The assumptions about the two Bridges being brothers have been quoted to be false. And, no, Miles Bridges doesn't have a brother.
Miles has a sister named Tara Rushing, and they both seem to have a special bond as siblings. 
Miles and Rushing are looking after one another, and they speak highly of each other and Miles looks at his sister as an integral part of his childhood.
Believe It, Mikal Bridges and Miles Bridges Are Not Brothers
The only thing they both could be related to is basketball.
There was some fuss amongst fans relating the Bridges of Hornet and Bridges of Suns. They both play the forward position, and the fans might also get hints regarding such as their names are also somewhat similar.
Unlike the Curry brothers, the Bridges hold no family connections.
They both grew up in different states and two different families, which explains it all. 
Despite their same surname, there is no information and nothing in common that justifies them to be related as brothers.
The most closely they could be linked were in the headlines as they both were aiming to be selected as one of the top forwards taken in the NBA draft in 2018.
A Glance at Miles Bridges' Life
Miles Bridges was introduced to basketball by his father at a very young age of two, who won two Class A state Championships with Flint Northern High School.  
His mother always pushed him towards this sport and supported him in every way possible.
He has been married to his long-term girlfriend Michelle Johnson, and they share two beautiful children.