Miesha Tate's Son Was Born in the Bathroom with Her Husband Johnny Nunez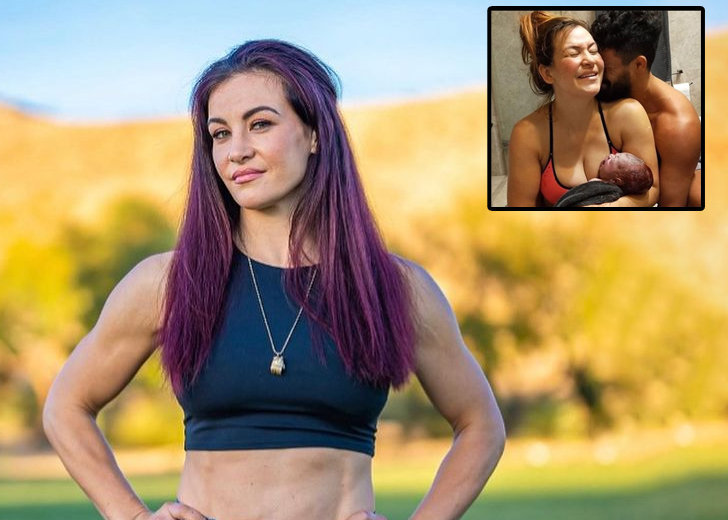 MMA fighters Miesha Tate and her husband, Johnny Nunez, were blessed with a baby boy during the pandemic. 
Having gotten to experience becoming a mother all over again, a joyous Tate took to her Instagram to break the news to her fans and followers. 
At the same time, the ex-UFC champion stunned fans when she let them know that her son was born at home, that too in the bathroom.
Fans couldn't help but praise her for her brave home birth. 
An Unexpected Birth!
On June 14, 2020, the mother of two took to her Instagram to share a series of snaps, the first of which framed the family gathered around what appears to be their bathroom to welcome the newest member of their family. 
While the second-time parents were obviously emotional after such an intense experience, the newborn's elder sister, Amaia, kept watching over everything while still in her diapers. 
Over the caption, Tate explained how experiencing childbirth for a second time was incredible. Although the couple had planned a hospital birth, their newborn son had other plans. 

Miesha Tate's family welcoming their newest member (Source: Instagram)
Miesha Tate and Husband Reveal Son's Name
Revealing her son's name to the world, she announced that Daxton Wylder Nuñez was born at 8:20 am on June 14, 2020, in their home. 
She also reaffirmed that they welcomed little Daxton as a family and that it was a perfectly imperfect turn of events. 
Regardless, she penned that she was "over the moon."
In the latter paragraph, she extended her thanks to her doting husband, who had comforted and motivated her through the whole process. 
Miesha Tate Was Thankful to Her Husband
"I cannot thank you enough @johnnyboymma," she began. "You kept me centered, focused and helped me unexpectedly deliver our baby! I couldn't have done it without you truly. Thank you for being my rock."

Johnny Nunez with his newborn son (Source: Instagram)
The following snaps in the carousel included the face reveal of Tate and her husband's youngest child; the doting father making skin-to-skin contact with his newborn son; and the newborn's sister holding on to his hand as he slept.
After the pro-MMA fighter shared her side of the story, fans and well-wishers rushed to the comments section to congratulate the second-time parents and praise the pro-athlete for her brave home birth. 
"Absolutely beautiful sight to see, you go mama! Props for an unexpected at home natural birth!!!" a user rejoiced. 
"Wow...I did not know your son was born at home. How intense was that?" another penned. "You and your husband are amazing people!!! God bless you and your family and I can't wait for your comeback fight!!!!!"
It Was The Husband's Decision
Shortly after welcoming their son, Tate's husband spoke to ONEFC and shared,
It feels great to be a father, but to bring your own son into this world is a tremendous feeling.
He also recalled how his daughter, Amaia, was born only after a three-day-long labor, but thankfully, this time around, things went by fairly quickly. 

Amaia holding onto her little brother's hand as he sleeps (Source: Instagram)
Nunez also professed that it was his decision to not call the ambulance when he noticed that the baby's head had already started crowning. 
Instead, he decided to step up and prepare for delivery. 
"Amaia was the most excited," the happy father added. "She already wanted to hold her little brother!"