Is Michelle Rodriguez Ever Going to Have a Husband? Or a Wife, Perhaps?
Rodriguez wants a kid but isn't sure she could keep the guy around for the kid to grow up with a father.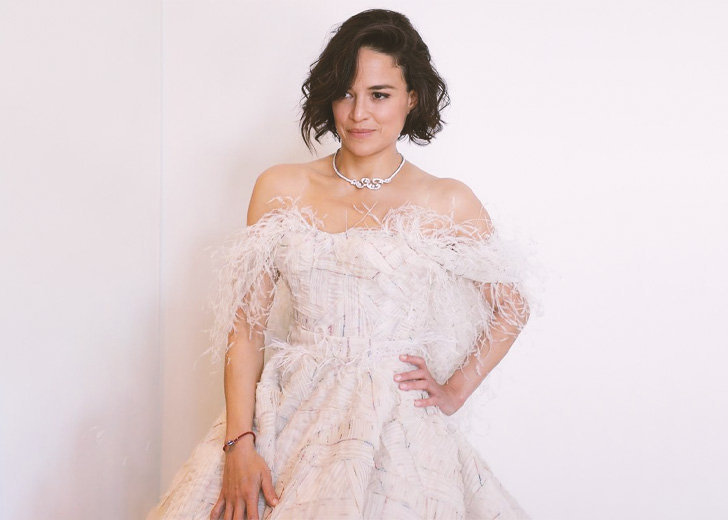 Actress Michelle Rodriguez has made a career out of playing the tough Latina with a heart of gold—an attitude that seeps into her roles from her personality. 
One might even go so far as to argue that she has become a Hollywood typecast. Still, she very much enjoys a loyal fandom who loves her for who she is on-screen and off-screen. 
For such invested fans, "Is Michelle Rodriguez married?" is a reasonable question to ask. But, sadly, the actress has somehow managed to dodge the press every time they pressed her on that specific aspect of her life. 
Michelle Rodriguez Wants to Be a Mother
Thankfully, we stumbled onto an interview where the actress explained in somewhat detail what she thought about relationships in general and how she usually reacted to one. 
In conversation with Interview Magazine, Rodriguez expounded on how there was nothing consistent in her life. The ebb and flow of these uncertainties were what drove the serendipity of life—something she cherished deeply. 
That being said, the Fast and Furious star was also aware that she might one day have to let go of the relaxed lifestyle and choose one that works in normalcy when she decides to bring a new life into the world. However, that was not a future she actively pursued. She added, 
But the more I can hold off on that, the happier I'll be.
To Michelle Rodriguez, Long-Term Relationships Are Scary
She also admitted that being in a relationship, let alone having a husband or a wife, was a scary thought for her. She claimed to have always been a lone wolf. Apparently, she was in the habit of doing everything on her own. 
It was not that she did not have a social circle. On the contrary, she had lots of really great friends. However, whenever she thought about it, the idea of having a long-term relationship seemed implausible. 
Although it was blatantly apparent during the conversation that she would like to have a child of her own, she was confident that she couldn't make a relationship last for any longer than six months, let alone have a father figure around for a kid.
Still, having a husband or a father figure for her kids was something she would deeply appreciate. 
"I mean, if I could give a kid a father figure, that would be amazing," she said. 
Michelle Rodriguez Turned Down a Marriage Proposal
It wasn't that Rodriguez didn't have boyfriends in her life. It was just that she usually got mixed up with people who wished to control her. She even turned down a marriage proposal from her Muslim boyfriend, who wanted to tell her what to do and what to wear. 
"We got on fine and he respected me," she said of her former boyfriend, "Until it came round to a marriage proposal. He then listed all the things he wanted me to do, like cover up my body and show nothing but my eyes."
She hypothesized she ended up with controlling characters because they usually considered her free spirit as a challenge. So, tired of all the drama, she chose to be single and enjoy her own company.