Michelle Collins Shares a Great Bond with Her Daughter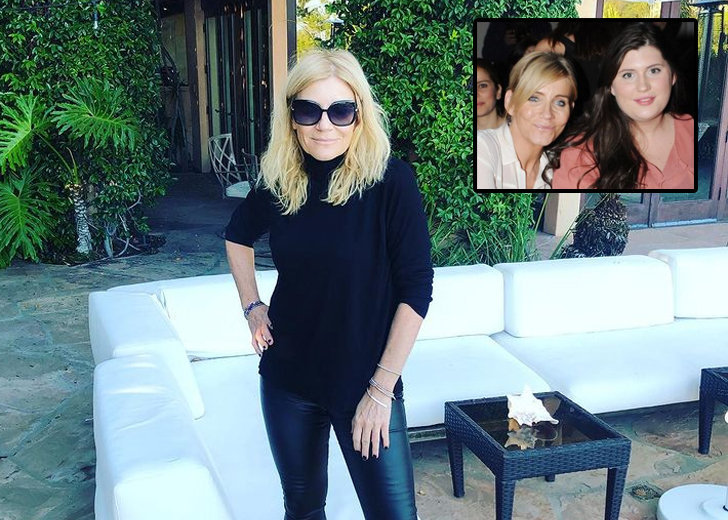 Michelle Collins has had a long and illustrious career as an actress who has demonstrated her versatility on stage and television.
Collins was married to her ex-husband Fabrizio Mussolini during her tenure on a British soap opera Coronation Street in the late 1980s and 1990s.
They share a daughter, Maia Rose, who was born in 1996.
How Michelle Collins Supported Her Daughter
The Two Thousand Acres of Sky actress has supported her daughter through tough times. 
When Rose was just a teenager, she had to deal with a lot. She was fighting back from major surgery while also dealing with her father's death.
Rose was rushed to a hospital, during her final A-level year, with a panging stomach ache. She had emergency surgery for the removal of her gallbladder.
Things only got worse when she received the terrible news of her father succumbing to liver cancer at his home in Melbourne, Australia.
To be there to support her, Collins even put her acting career aside for a brief time. She was fearful that her daughter might have to leave school for good, dealing with everything on her plate.
However, her circumstances didn't keep her from shining. She pushed through and excelled in her studies.
"She is amazing. At the beginning of the school year, we were unsure if she would make it back to school at all," said Collins to The Daily Mirror.
The proud mother claimed that her daughter was in "shock and felt overwhelmed" during the time.
Rose was very near to pulling out of her school had it not been for her teachers and mother's support.
"I was going to pull out of Channing, but my teachers and Mum all had more faith in me than I did," told Rose.
Michelle Collins Faces Difficulty over Daughter Leaving
The Doctor Who star was visibly upset when the time came to set her off to University for further studies.
She was feeling anxious about the move and was fearful that empty nest syndrome would haunt her.
The single parent said she worried about her kid a lot and always wanted to be with her during her teenage years.
Is Michelle Collins Still Single?
Collins has never been married. However, the actor is not single right now.
Collins is content with her boyfriend, Mike Davison, who is 22 years younger than her. She started dating the motorbike enthusiast in 2013.
The two met each other through her niece.
She gets the wrong end of the stick for the huge age gap between the pair. People have called him her toyboy, despite him being 35 years of age.

Michelle Collins with her boyfriend and their dogs on a beach (Source: Collins' Instagram)
The couple was together on Christmas. Collins posted on her Instagram about the moment the pair were on a beach, remembering those they had lost.
"Thinking of everyone who is on their own or struggling in some way with illness, grief, or loneliness. Let's remember the people we have lost," read the caption for the photo.