Michael Richards and His Wife Beth Skipp Were Once Sued for Chopping Down a Neighbor's 30-Year-Old Tree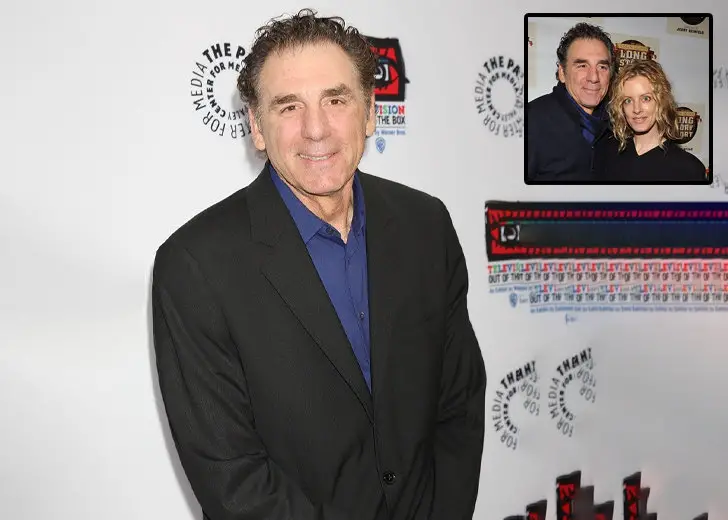 Seinfeld star Michael Richards is still remembered by the show's fans for playing Cosmo Kramer.
Following the conclusion of the series in 1998, Richards played in several movies and TV shows, including David Copperfield (2000) and The Michael Richards Show (2000).
However, during the early 2000s, what he was mostly known for was his stand-up comedy.
He announced his retirement from stand-up in 2007, a year after he was caught on camera saying racial slurs.
Since then, he has stepped out from the spotlight and likes to spend his time away from public scrutiny. 
But Richards and his wife, Beth Skipp, made headlines in April 2021 after allegedly cutting down their neighbor's 30-year-old trees.
Michael Richards and Wife Sued for Cutting Neighbor's Trees
Richards and his wife were being sued by their neighbor, Maxine Adams, for cutting trees on her Pacific Palisades property on April 2, 2021.
According to TMZ, the actor and his spouse "maliciously cut mature Brazilian Pepper Trees and underbrush" on Adams' property.
Adams claimed that Richards and Skipp cut down her 30-year-old trees despite knowing that they didn't have her consent in order to "significantly enhance the value of their home as it would increase their view to the pacific ocean."
Adams further added she needed to plant smaller trees if she wanted to get her property back to how it looked. And it would take 20 years for the new trees to reach the height of her old ones.
The cost of the procedure would be more than $62k. She was suing Richards for that amount, as well as at least another $200,000 for the loss of aesthetic value to her property.
Michael Richards and Wife Beth Skipp
Richards has been together with his wife since 2002. The husband and wife have remained private about their relationship and not much is known about how they got together.
After roughly eight years together, Richards and Skip tied the knot in 2010. They have welcomed one child together, son Antonio Baz Richards.
Like their personal life, Richards and his partner have also kept their son out of the public eye. 
Antonio was first sighted in public back in December 2013 at the Los Angeles International Airport.
Their family of three were photographed going on a walk along with their dog in January 2021.
Michael Richards Racist Rant
Richards has kept a low profile ever since his racist rant back in 2006, which he has since apologized for, caused a media storm.
He was doing a stand-up routine at the Laugh Factory in West Hollywood when he lost his temper at a heckler and hurled racial slurs.

Michael Richards in 'Seinfeld' (Source: YouTube)
In 2012, Richards opened up about the incident with Jerry Seinfeld in the show Comedians In Cars Getting Coffee.
"That's a lesson I learned… when I blew it in the comedy club," he said. "I lost my temper cause somebody interrupted my act and said some things that hurt me and I lashed out in anger."
Richards called his response "selfish" and added the event had broken him down. He also thanked Seinfeld for publicly supporting him.