Who Is Michael Jai White's Wife? A Peek into His Personal Life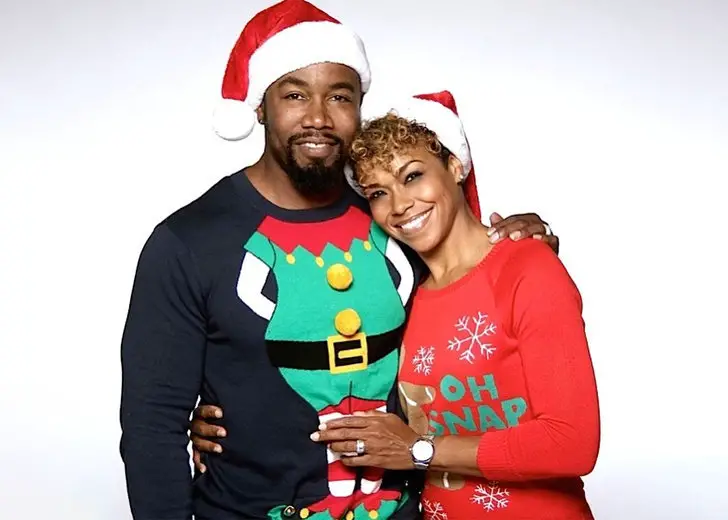 Michael Jai White and his wife, Gillian Iliana Waters, exchanged their vows as husband and wife in 2015. But the couple has known each other for over two decades.
They were dating each other in the past but later moved on to other relationships and chose other partners for themselves. 
The couple was married to different partners and shared kids with their former partners.
Although they chose separate ways, they were always in touch, and they never broke their friendship. But after several years, their fates brought them back together, reconnected, and found love again. 
Michael Jai White and His Wife's Relationship
White and Waters had their wedding ceremony in Thailand.
Their private wedding was like a fairytale where Waters donned a Thai-style wedding dress designed by herself and White glowed in his all-white suit.
The couple took it to Instagram and shared a collage of their wedding day, and sweetly praised one another.
On their second anniversary, White even said that his partner made his life beautiful, and he feels blessed to have her in his life. 
Similarly, Waters went on and said that he filled her life with every "happy synonym in Roget's Thesaurus!"
As for their first encounter, the duo met each other at a club, but the timing they met was off.
At that time, White was not ready to settle down, and Waters moved on and dated another man. 

Michael Jai White and his wife are chilling by the beach. (Source: Gillian Iliana White's Instagram)
But White said the spark between them never ended, "That was something that we never lost."
After failed marriages and kids from other partners brought the two closer. In an interview with OWN, White said the way he confessed to his wife was an awkward encounter. 
He was very sick at the time and was dealing with insomnia. It was coercing him to think that he wouldn't make it to another day if he slept.
He was disturbed and afraid, and the thought of being on the verge of death made him dial Waters' number and confess his love for her.
Since then, they have been inseparable. They have been each other's fitness partners, have tattoos that reflect their significant other, and they say they are A team as a couple.
Michael Jai White: Past Relationship and Kids
Before White was wedded to Waters, he was married to Courtenay Chatman. White and Chatman met each other at a gym and instantly clicked. 
According to Essence, they had been dating each other since 2004, but Chatman had no idea that her boyfriend was an actor.
They were deeply in love with each other and, breaking the orthodox, Chatman planned a proposal for White.
She took White to his favorite restaurant and kneeled in front of him, opened the ring box, and asked him, "Will you marry me?"
They were one of the adored couple of the showbiz who eloped and married two days after the proposal and got married at the Four Seasons Hotel in Santa Barbara in 2005.
They later renewed their vows in front of their family and friends and welcomed their daughter, Morgan Michelle, in 2008. But unfortunately, the couple ended their relationship in 2011.
According to Page Six, White has seven children in total, among which his eldest son lost his life because of COVID. Besides that, he has six more children from other relationships.
His current partner also has two daughters from her former partner, and White said he thinks of everybody as his own and has a blended family.