Michael Evans Behling Struggled with His Mixed Family Identity
All about Michael Evans Behling's experience as a half-black-half-white man.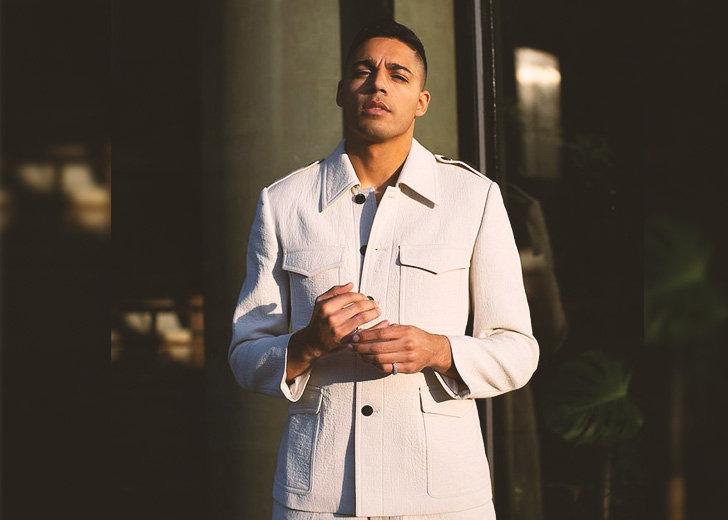 Michael Evans Behling is known for his role as Beverly Hill High's star quarterback Jordan Baker in the American sports drama television series, All American, which is currently on air on The CW.
The 25-year-old actor has been featured in FOX's highly acclaimed series Empire and appeared as Brady on the top-rated Grey's Anatomy. This has made him a household name in the field of American TV series. 
Introducing Michael Evans Behling
In his recent YouTube video, Behling revealed that he was born in Columbus, Ohio, although he grew up in Columbus, Indiana. He was born on March 5, 1996, and his nationality is American. 
Behling stated he is half-black and half-white and was later adopted by white parents. His dad is of Nigerian descent, and his mom is of German descent. To learn more about his roots, he took up German classes during his college days but is not fluent. 
Behling's family is big and diverse. He talked about his three siblings: Matt, who has two kids, Adam, who is attending college, and Andrea, a teacher in Indianapolis. 
Behling was fascinated by acting from a very young age, but as he grew older, he started gravitating towards the field of medicine.
His life took a turn when he watched the 2008 film The Dark Knight featuring the late Heath Ledger and actor Christian Bale. He was amazed by their performances in the film, which inspired him and ultimately led him back on the path of acting.
Young Behling was attending Indiana State University for his second year as a pre-med student before dropping out to pursue modeling and acting at the age of 21. 
How His Character in the Series Resonates with Him
Based on the true-life story of NFL Superbowl champion Spencer Paysinger, All American follows a young, aspiring high school prodigy, Spencer James. It showcases the struggles of Baker's family as James enters into their life when he transfers from Crenshaw to Beverly High. 
Baker (played by Behling) is a quarterback for Beverly High and faces issues with his identity as a mixed man.
In a conversation with HollywoodLife, Behling expressed that the role of Baker stood out a lot to him because he closely relates to the character.
He revealed he relates the most to Baker in season one because of how he struggles to find his identity to fit in as a biracial teen and said that the character helped him deal with his own identity issues of being mixed. 
At age fourteen, I did begin to struggle with identity and finding my place. Jordan and I both started to notice the differences in our life and that things aren't always cut and dry. Luckily, I think we've both come to terms with it and embrace it.
He also revealed that he was stunned when he read the character of Baker, as he could see his experience of seeking validation coinciding with that of Baker.
In the series, the character of Baker goes through a lot of struggles with fatherly acceptance, as he fights every day for his dad's attention and approval.
"I'm not fighting for my dad's approval, but sometimes back home, I'm called not black enough, not white enough. That would definitely feel for me," said the actor.
He added that Baker's journey of rediscovering his identity and search for a sense of belonging resonated the most with his own life, as he left his family to pursue his dreams in California.