Michael Bisping Opens Up about His Eye Injury and Overcoming It
Post-retirement, Bisping starred in Netflix's reality competition series 'Hyperdrive.'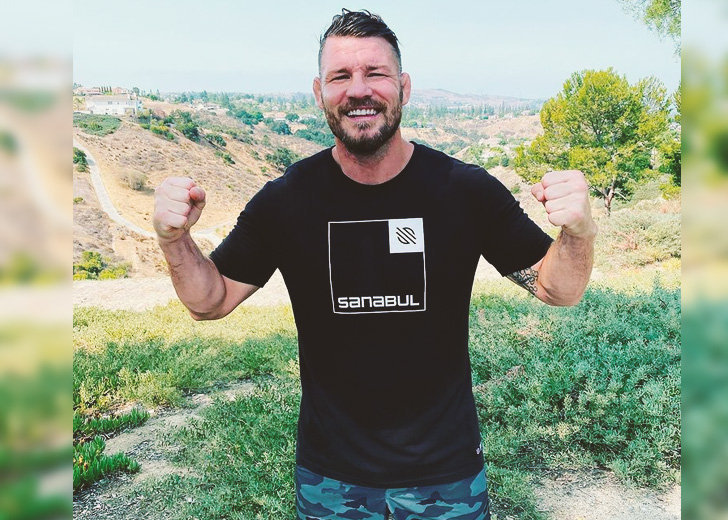 Michael Bisping, a retired mixed martial artist, had an impressive career competing in the Middleweight and Light Heavyweight division of the UFC. In 2019, he was even recognized as the sport's all-time greats when inducted into the UFC Hall of Fame in Las Vegas.
But creating such an impactful career wasn't an easy job, as he saw many tough days at work. One of those days was when he got his right eye injured, leading to retinal detachment.
How Did Michael Bisping Lose His Eye?
On January 19, 2013, Bisping faced former UFC Light Heavyweight Champion Vitor Belfort at UFC on FX: Belfort vs. Bisping in a fight that would have given Bisping a title shot had he won.
However, he lost the fight via second-round TKO after getting hit flush by a head kick. And that is how he initially injured his right eye.
That said, Bisping didn't visit the doctor, fearing the eye injury would prevent him compete again. So, with an existing eye injury, he faced Alan Belcher on April 27 at UFC 159 and eventually won the fight via unanimous technical decision.
But when he was expected to face Mark Muñoz on October 26 at UFC Fight Night 30, things didn't go well for Bisping. This time, the symptoms of his detached retina became too bad, forcing him to pull out of the bout.
Michael Bisping on Losing His Vision
During an interview with MMA Junkie in July 2019, when Bisping was asked about the condition of his injured eye, he replied by stating his vision was pretty much non-existence since 2013.
"I was just about able to scrape past the medicals. It was definitely touch and go. I was always terrified of doing a full training camp, then being turned away by the commission doctor," he added.
The former fighter also shared that it was difficult for him to pass the medical test, where he had to have 20-200 vision, which was still classed as clinically blind. But for some time, he managed to pass the tests somehow.
People always say: 'How did you fight with only one eye?' And I always say: 'With great (expletive) difficulty!'
Overcome His Visual Impairment
Despite having an injured eye, he fought and claimed seven more victories with one eye, including an unforgettable win over Anderson Silva in London and a first-round knockout of Luke Rockhold that saw him achieve his dream of becoming a UFC champion.
Speaking of those victories, Bisping said he had to change his fighting style to overcome his visual impairment. In the previous interview, he shared,
Depth perception was very hard. I'd often go to grab things, and I'd miss them, and at my second or third attempt, I'd get it...I had to make physical contact, because once I'd made contact, the brain's a magnificent thing, then I could gauge the distances a little better.
Now a sports analyst, commentator, and actor, Bisping has starred in various movies, and television shows post-retirement from fighting.
His film credits include My Name Is Lenny, Den of Thieves, and Return of Xander Cage. Similarly, he was one of the four presenters of the reality competition series Hyperdrive, released on Netflix on August 21, 2019.