Does 'Shtisel' Star Michael Aloni Have a Wife ? A Look into His Love Life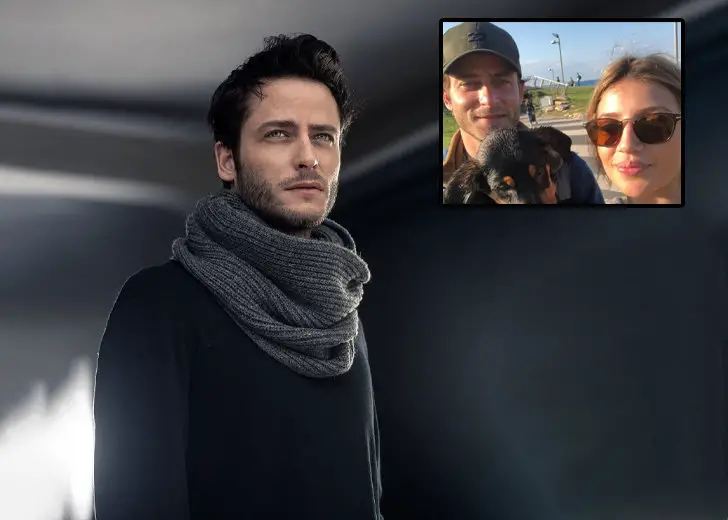 Shtisel star Michael Aloni currently does not have a wife. And unlike his character, Akiva Shtisel, who is looking for a wife on Shtisel, Aloni is not.
Aloni and Akiva are both unmarried, but the latter disappoints his father, who sets him up in a matchmaking system in his community to find him a wife.
As for the actor, his love life outside of the Israeli dramedy is pretty stable. 
Once, there were rumors he was gay because of his convincing act in 2012's Out in the Dark. 
He starred as Roy, a Jewish lawyer who falls in love with There Nimr (Nicholas Jacob), and the duo embark on a secret affair. 
But that rumor was put to rest when he started dating the neuroscience student Moriya Lombroso. 
Is Moriya Lombroso Michael Aloni's Wife?
The couple has been dating for three years, and Lombroso is often mistaken as his wife.
They have a Rottweiler puppy named Bruce, the other love of Aloni's life. In an interview with Lasha, the actor opened up about his relationship. 

Michael Aloni and his rumored spouse Moriya Lombroso (Source: Michael Aloni/Instagram)
Aloni had initially met Lombroso at a party in Tel Aviv, who had attended the party with a friend. He immediately noticed her and asked the friend about her.
But he did not approach her, noting that there were many others vying for her attention. 
They met again at Midburn, the Israeli version of the Burning Man event. Lombroso arrived just as he was about to leave. 
The neuroscientist was looking for a ride home, and Aloni offered. She ended up sleeping the whole car ride home. 
They exchanged their email addresses when they arrived at her place because Lombroso could not remember her number.
Michael Aloni on Making Moriya Lombroso His Wife
The pair talked about going on a date, but it never materialized. 
But as fate would have it, they attended the next Midburn.
Aloni was not going to attend, but in FOMO, he went to the event. When he returned home, he got a message from Lombroso saying that she had seen him, and it had made her smile.
After that, they finally met and have been together ever since. 
In the same interview, Aloni also shared that he did not believe in the idea of marriage and that only time would tell whether he would marry his partner.
For him, rather than making Lombroso his spouse, the more important matter was deciding to have a child, but their next step would be to have a Jewish ceremony, as it was important for his girlfriend. 
As for when they would have a child, the actor replied that they would have to wait and see. 
He added he was not stressed about it, and having their dog was enough for them for now.