Meghan Ory and Her Husband John Reardon Met While Working on 2006's Movie 'Merlin's Apprentice'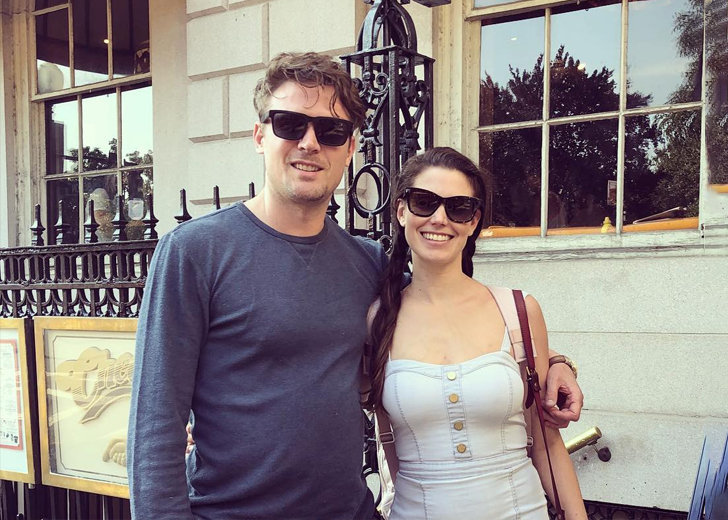 Meghan Ory was only 17 when she realized she wanted to become an actor.
Since then, she hasn't stopped focusing on her career and has been in the movie industry for over twenty years now. 
She rose to fame as Juliette Waybourne in the series Higher Ground and continued her career trajectory as the Red Riding Hood in the series Once Upon a Time.
But now, Ory is more famous for her titular role as Abby O'Brien Winters in the Hallmark show Chesapeake Shores. 
In the series, Ory's O'Brien is a high-powered career woman who moves back to her hometown of Chesapeake Shores as a divorced mother with twins. 
Meghan Ory and Her Husband
But off-screen, the Chesapeake Shores star is a happily married woman. She has been married to her husband, John Reardon, since 2008. 
They met on the set of the movie Merlin's Apprentice in 2006 and started dating almost immediately. 
Like Ory, Reardon is also an actor and has appeared in the TV series Arctic Air, which lasted three seasons, and a popular sci-fi series titled Continuum as Greg Cameron. 
His other works include The Chris Isaak Show, Nova Scotia, and Love on the Sidelines.
Even after over a decade of marriage, the couple appears to be very much in love, as evidenced by the many pictures Ory shares of her husband on her social media.
In July 2021, the actress posted a tribute for her husband on the occasion of his birthday. 

Meghan Ory and her husband, John Reardon (Source: Meghan Ory/Instagram)
"Happy almost birthday to the most incredible, amazing, awesome, super sexy Johnny Reardon. I don't know how I got so lucky, but I count my lucky stars every day. You are the MOST incredible husband and dad, and we love you so much!" she wrote. 
She also appears to be the biggest cheerleader of her spouse and constantly promotes his work on her Instagram.
Reardon is currently starring in the police procedural drama television series Hudson & Rex. 
Based on her uploads, both of them star in the show. 
Meghan Ory and Her Children
The husband-wife co-stars have two children. After a decade of being married, the couple announced on Instagram that they were expecting a son in 2018. 
Shortly after, in July 2019, the actress announced they were expecting their second child. 
With a busy acting career and two children, the actress opened up about motherhood and how she was managing it all. 
During an interview with Parade, she revealed she did not bring her work home to balance her work life and home because her son could sense it. 
"I get my head on straight again, walk in the door, and leave everything behind. If I don't, my son picks up that I've brought my work home with me. So, it's been a good practice to do a quick little meditation so that I can be totally present for him."
Speaking of motherhood, the actor noted that it changed her as an actor. 
She said she could relate to her character O'Brien more and understand her desire to go home and be near family, especially with O'Brien being a single mom. 
Ory acknowledged that parenting was challenging, but it was a little easier when one had more people around to help them.
The actress noted that she began understanding little things parents had to deal with, like getting children ready for a doctor's appointment, which she never thought of before having kids.