Megan Barton-Hanson's Life after 'Love Island' and Joining OnlyFans
Barton-Hanson made over a million dollars every month on OnlyFans.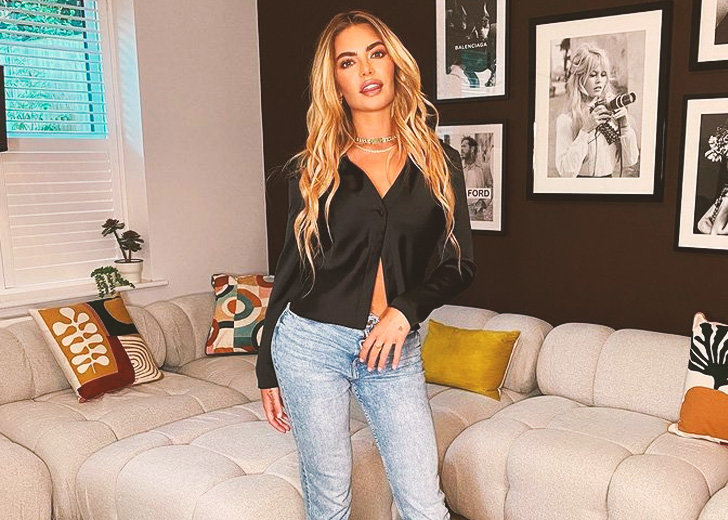 Megan Barton-Hanson has been making a handsome earning on OnlyFans since leaving Love Island. 
As of 2020, the stunning reality star turned online model grossed over a million dollars every month from her OnlyFans following alone. 
By late 2020, she had saved enough from her OnlyFans earnings to get herself her dream house in London. 
Megan Barton-Hanson Bought Her Dream House Thanks to OnlyFans
In an exclusive interview with The Sun, the model revealed that she bought a luxury three-bedroom home in London and her modeling even paid enough for the furniture.
Of course, she enjoyed the money she could make off the platform, but she also had a deep appreciation for the degree of control she had. 
She said, 
Loads of girls message me and ask for advice. I love how much you can control what you post on it. I can take the power back.
Not just that, being on OnlyFans was also an excuse for her to indulge herself since she liked getting her hair and makeup done.
Although she thought that looking her best was not the most important part of the job, she enjoyed the whole process. 
"I'm sure men would be happy if I just stood in front of a mirror in my underwear," she commented, "but for me it's about getting glammed up."
OnlyFans Was a Lot of Work
During the same interview, she outed that she was proud of the work she had done on OnlyFans. Still, she confessed that she got into it for the money. 
She was well aware of how much girls made on adult sites, on their webcams, so she thought to herself, "Why not?" and thus began her journey on the platform.
By the time the interview was conducted, she could not believe how well she'd done on the platform. 
Back in May 2021, she even dished out on ways others could flourish on the platform via her column on Vice UK, where she outed that taking on OnlyFans was a lot more work than an average person would anticipate. 
Megan Barton-Hanson Had OnlyFans Since Before 'Love Island'
In the same column, she revealed that she had her OnlyFans set up well before she went on Love Island.
However, she decided to take the profile down before heading out to the villa. 
When she came out of the villa, she missed being on the platform and the community she had going, but she was nervous about returning because of its controversial reputation. She added, 
Even though I'd started talking openly about my belief that women should do what they want with their bodies, there was still a part of me that felt like I'd be judged if I got back on OnlyFans.
Then again, that thought in itself felt hypocritical, so she went ahead and joined. She believed that she could cultivate a successful presence on the platform.
She was also accepting of the fact that her page still needed a lot of work to keep her viewers coming back for more.