Who Is Max Verstappen's Girlfriend? A Look at His Personal Life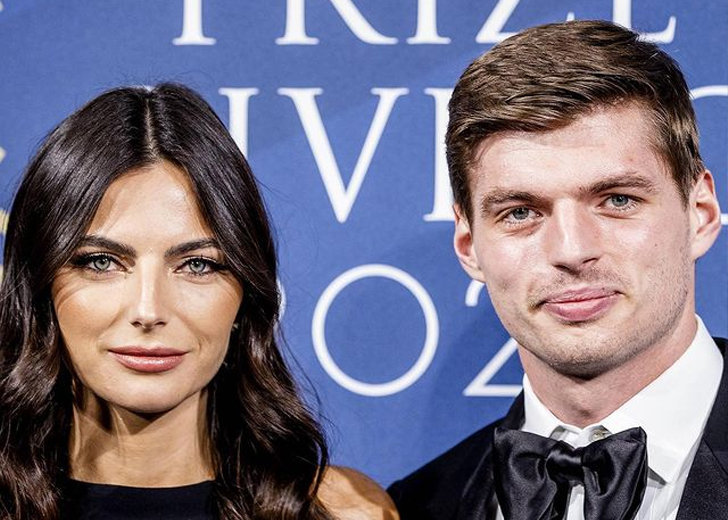 The 2021 Formula One World Champion Max Verstappen and his girlfriend Kelly Piquet frequently embrace each other on Instagram. 
Verstappen's girlfriend, Piquet, is a Brazilian model and journalist who made their relationship official on New Year's 2021. 
She has worked with Vogue and Marie Claire as a columnist. She is currently looking after the social media and PR for Formula E. 
They had been spotted together several times before making their relationship public in 2021.
Verstappen's girlfriend is not new to the racing world. Her father, Nelson Piquet, was a three-time Formula One World Champion.
Before dating her current beau, she was in a relationship with a Russian driver, Daniil Kvyat, with whom she shares a daughter. 
After the racer's current win, his fans are intrigued to know if his partner is his wife or girlfriend.
Max Verstappen and His Racing Career
Max Verstappen, a Belgian-Dutch racer, is the son of former Formula One driver Jos Verstappen.
He entered the 2015 Australian Grand Prix and became the youngest to compete in Formula One. He was associated with Scuderia Toro Rosso during the 2015 season. 
Later in 2016, he was promoted to Red Bull Racing as a replacement for Daniil Kvyat while he was just eighteen.
In December 2021, Verstappen defeated Britain's Lewis Hamilton in the Abu Dhabi Grand Prix as he overtook in the last lap and won the race.
Max Verstappen and His Girlfriend
The couple was rumored to be dating since 2020. But the couple seemed to be inseparable after Verstappen announced their relationship through a post in 2021. 
Verstappen shared a picture and gushed about his romantic relationship with Piquet.
The picture captioned, "Happy New Year everyone! Let's make 2021 a year to remember in many ways. Wishing you all success, love, and happiness, just as I found mine. "

Max Verstappen and Kelly Piquet look happy together. (Source: Kelly Piquet's Instagram)
They both have regularly appeared on each other's social media handles, as Piquet referred to Verstappen as the "love of her life."
The racer also made efforts to show affection when he jetted off to Monaco right before the finals in Dubai for his girlfriend's 33rd birthday.
He also visited Piquet's sister, who had given birth to her second child. 
The Formula One champion celebrated his victory with his partner as he was spotted running towards her after his win. 
After the win, the couple went on a holiday in Miami along with Piquet's daughter from her ex-partner. They celebrated their victory with each other as a family.
Piquet's Instagram posts are mostly about her daughter and her racer boyfriend.
After Verstappen won the Formula One World Championship, she posted a picture of them hugging each other. She looked happy and excited to share her boyfriend's victory. 
The couple has not taken their vows as husband and wife yet but is surely high on love.