Mary Stuart Masterson's Country Life with Husband Jeremy Davidson and Four Kids
"I always had one foot out the door in Hollywood," Masterson said.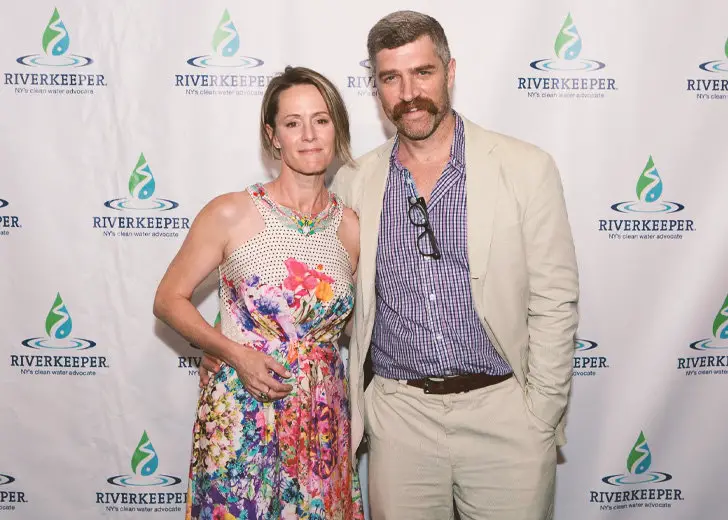 Actress, director, producer, and mother of four, Mary Stuart Masterson wears many hats in her personal life and Tinseltown. The daughter of actor and director Peter Masterson got a head start in the industry thanks to her father. 
However, she admitted to The New York Times back in 2017 that she always had one foot out the door when it came to Hollywood. And, unlike many others of her peers, Masterson has left the hustle and bustle of urban living behind her. 
Mary Stuart Masterson's Life in the Countryside
It has been nearly nine years since the multi-faceted artist left the Brooklyn cityscape and embraced life in the country. Yet, the actress has been reluctant to share the exact town she found to call home—an intentional barricade to keep the overzealous fans from making camp on her doorstep. 
The only hint anyone has of her current residence is that it is a three-hour commute from the bustling New York City, which is quite the radius to scour for one address. 
She moved there with her third husband, Jeremy Davidson, an actor, and their four children, ages 8 to 11, driven by the now-common urban dream of living off the land.
Masterson educated herself to better prepare for moving to the countryside. She learned she could use a cold frame and cultivate seedlings. She could also dehydrate and can edibles.
However, she soon came to the conclusion that her efforts alone would not be enough to keep her four children and spouse going. 
A Bug for Agriculture
Living in the cozy, ramshackle home was more about living in a community and having that social connection than it was about self-sufficiency, at least for Masterson and her family of six. 
Still, Masterson has been growing all sorts of veggies, including grapes and spotted trout lettuce, in her own backyard. While homegrown veggies might sound appealing to urban adults, kids are still kids. They would rather have a bowl of borscht than feast on the vegetables.
Staying true to her Idgie Threadgoode persona from Fried Green Tomatoes, Masterson also has two beehives on her 14-acre estate. Safe to say, the husband and the kids are never short of honey. 
Mary Stuart Masterson: A Believer in Giving Back
Another attribute she shared with her much-loved "bee charmer" character was her dedication to be intimately and actively engrossed in the fabric of her community.
In her time living in Hudson Valley, New York, Masterson has launched four companies that work in tandem to open up a path for people who wish to seek out careers in film and TV crew production. She explained to Southern Living, 
The idea was to create a new media eco-system for the Hudson Valley to be a new economic engine because basically IBM shut its doors in the late 90s and those 30,000 jobs never were recovered.
Her list of companies includes the nonprofit Stockade Works, a soundstage called Up River Studios, and a production company called Stockade Studios. As if that isn't enough, she and her husband opened Storyhorse Documentary Theater in Hudson Valley.