A Recap of Martin Lawrence and Tisha Campbell's Issues Ahead of 'Martin's' 30th Anniversary Reunion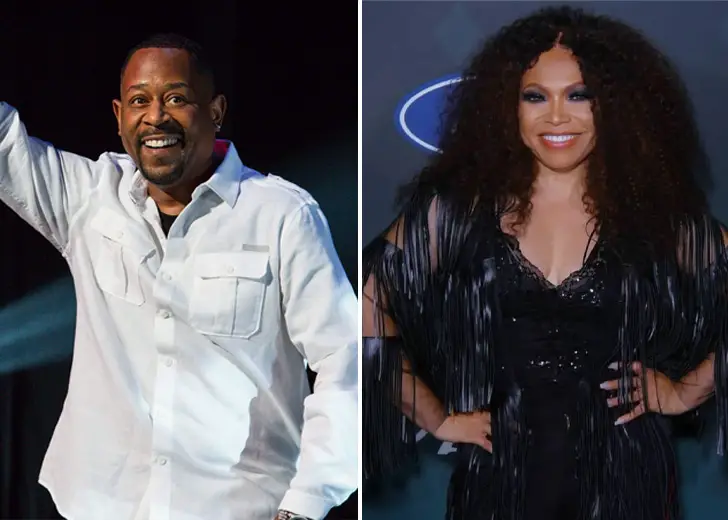 In February 2022, it was announced that the ever-popular Fox sitcom, Martin, would celebrate its 30th anniversary with a reunion special on BET+. 
The special was taped on February 20 and will launch this year at a date yet to be confirmed.
It will be hosted by comedian and actor Affion Crockett and include appearances from the show's stars, Martin Lawrence and Tisha Campbell, and their co-stars, Tichina Arnold and Carl Anthony Payne II. 
And while many fans are looking forward to seeing their favorite characters on TV, they are more excited to see how things will unfold between the two leads, Lawrence and Campbell. 
The show was canceled in1997 after five seasons because of the tension between the two leading actors. 
At the time, Campbell had accused Lawrence of sexual harassment.
The 'Tisha Campbell Martin Lawrence Drama'
Fans loved Martin for many reasons, and one of the main reasons was the undeniable chemistry between Lawrence and Campbell. 
Lawrence starred as Martin Payne, a DJ romantically involved with Gina Waters, played by Campbell. 
The duo's characters were from different walks of life, yet they got along great and were the epitome of couple goals for the African American community in the 90s. 
Martin and Gina often had disagreements, but they always made up. 
But despite their on-screen chemistry, their relationship was not what it seemed behind the camera. 

Martin Lawrence and Tisha Campbell reunited. (Source: Tisha Campbell/Instagram)
Lawrence and Cambell reportedly did not get along. Campbell sued her co-star for sexual harassment, which JET Magazine covered. 
The piece revealed that Campbell claimed her co-star created intolerable working conditions when she "consistently" rejected Lawrence's advances and that Lawrence's alleged behavior worsened with time.
She said that the Bad Boys star retaliated by throwing tantrums and threatening her. 
The latter claimed she was "subjected to repeated and escalating sexual harassment, sexual battery, verbal abuse and related threats to her physical safety" by the former.
Martin Lawrence Responded to the Allegations
In January 2020, Lawrence finally addressed the allegations in an interview with GQ. 
While speaking about why Martin ended, he said, "there were some things that were being said that," and the interviewer interrupted and asked him if he was referring to the lawsuit. 
The actor admitted he was talking about it and denied all the allegations, saying that "it was all a lot of [expletive]."
"We don't need to talk about something that didn't happen. So I just walked away from the show. I just ended it. People said that I got canceled, but that wasn't the case. So I decided to just leave the show," said Lawrence.
In October 2019, Campbell spoke candidly about the end of the feud with her co-star on an episode of The Real. 
She said she was shocked by Lawrence's comment over her lawsuit, so she called him up and talked to him about it. 
There was nothing contentious about their conversation with Campbell, revealing that there was healing and laughter. 
Lawrence told her not to read too much into what the media said and iterated that he loved her and her family. 
Campbell was glad she got the chance to heal and move on and added that she and her co-star were in a good place.