All the Ladies of 'Married at First Sight UK' and Where to Find Them
Everything you need to know about the ladies of 'Married at First Sight UK.'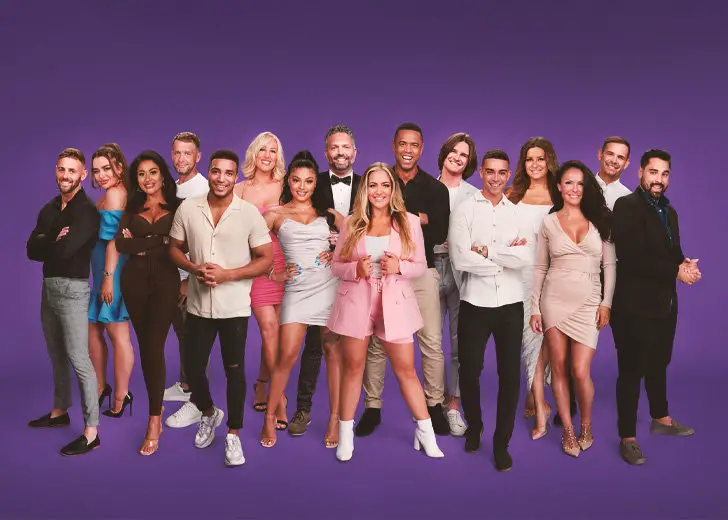 Married At First Sight UK returned on Monday, August 30, which means relationship experts Mel Schilling, Paul C Brunson, and Charlene Douglas are all out and about, helping 16 hopeful single contestants find their perfect match - on their wedding days. 
Here we have a listicle on facts about all the ladies of Married At First Sight UK 2021 alongside their Instagram accounts.
Megan Wolfe
Megan is a 25-year-old wellness coach from Manchester. She announced she was looking for a big, muscly someone who looks like "he just walked off the D wing."
Megan often shares snaps of her makeup look and outfits on her Instagram, captioned with inspirational quotes. "There is nothing in the world prettier than kindness," she writes in one. Her Instagram handle is @meganwolfeinsta.
Amy Christophers 
Amy Christophers is a 34-year-old sports columnist who writes for Mirror Football and co-founder of a non-profit organization KitStartUK.  
Amy is a football enthusiast, as she can often be seen hosting shows about match predictions and transfer updates. She mentioned that her biggest turnoff would be not putting in enough effort and giving attention to her in the relationship. 
"Treat me like Premier League and I'll treat you like a manager," she said. "If I don't get the results that I want, you'll get the sack." Her Instagram handle is @thatsportsspice.
Nikita Jasmine 
Nikita Jasmine, 26, comes from County Durham and is one of the most popular casts of Married At First Sight UK, as she already has over 26 thousand followers on Instagram. 
Her feed is filled with her makeup looks, outfits, and fun night-outs with her friends, and she mostly updates on a lush honeymoon in Mexico with her partner. Her Instagram handle is @nikita__jasmine.
Marilyse Corrigan 
Marilyse Corrigan is a bubbly brunette from Yorkshire who is all about fitness. She often shares videos of her favorite workouts and recipes with her followers. So if you're looking for some fitness motivation, Corrigan's feed is going to do the job just right. 
She is also an animal lover and has three pet dogs. Her 13-year-old son is also a frequent subject in her Instagram pictures. Her Instagram handle is @marilyse_elena_corrigan_pt.
Tayah Victoria 
"Getting dressed up to watch Netflix in bed is my new normal," says contestant Tayah Victoria.
Victoria is a 25-year-old estate agent from Hertfordshire. She is passionate about traveling and can be seen taking touristy pictures in different places in Asia, Europe, and Australia. Her Instagram handle is @tayahvictoria.
Morag Crichton 
Morag Crichton, 31, is a veterinary nurse who loves traveling and photography. She often shares pictures of nature and her lovely pets with some refreshing captions.
She recently shared a snap on Instagram which saw her smiling with a chihuahua along with the caption, "So glad to be back doing what I love with my paw-fect man!"
Her Instagram handle is @morag_moo
Alexis Conomoux
Alexis Conomoux might be a familiar face to most viewers, as she is a freelancing model and has over 14.7K followers on her Instagram.
She shares snaps of her travels from across the globe, from places like Sweden, North Africa, Morocco, Madrid, Paris, Cyprus, and Marbella!
This 28-year-old influencer admitted that she is used to meeting "bums who don't know what they want," which is the reason she stepped out of her comfort zone in search of the love of her life on the show. Her Instagram handle is @alexiseconomoux.