Who Is Marko Zaror? Meet the Man Chosen to Be 'John Wick 4's Villain
Marko Zaror is set to be the iron gate between Wick and his quest for redemption in 'John Wick 4.'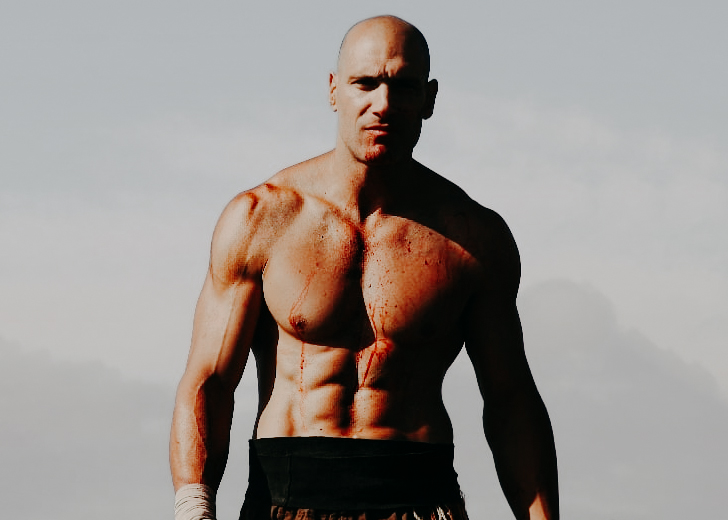 With Keanu Reeves going against the global underworld in the next installment of John Wick, Marko Zaror will be the face of the antagonistic side of the movie. 
While it remains to be seen if he holds all the reins to the underworld, or if he's just the flag-bearer to the global crime syndicate, it is certain that he will stand as the iron gate between Wick and his quest for redemption in John Wick 4.
But, who is Marko Zaror? 
Here are five facts to get you acquainted with Reeves' toughest foe yet. 
1. Zaror Has Been in the Industry for over Two Decades
The Chilean martial artist began honing his craft at the tender age of six, and by the time he had reached adulthood, he was already an exceptional martial artist. 
The actor, born to parents Fernando Zaror and Gina Aguad, moved to Mexico in 1997 and made a name for himself as a model and an action star.
At the time, he was mostly featured in local Spanish movies. His first acting credit came in 1998 when he starred as Kaoma in the movie Juan Camaney en Acapulco. 
He has since starred in over two dozen movies and short films. He is best known for titles like Machete Kills, From Dusk Till Dawn: The Series, Redeemer, and most notably Undisputed III: Redemption.
2. 'Undisputed 3' Is His Most Celebrated Movie
Zaror is no stranger to getting down and dirty in the fictional underground world.
Well before his inclusion into the John Wick franchise, Zaror was cast as Raul 'Dolor' Quinones in another action franchise, Undisputed III: Redemption, a movie from 2010. 
In that, he was no small fry either. The movie centered around organized prison fist-fights, sometimes to the death, and featured Zaror as a formidable fighter dubbed as "Dolor the Pain."
While he ultimately lost in a fight with the primary protagonist in the third act, it is indisputable that he put up quite a fight, showcasing his martial prowess to the fullest. 
3. He Gets His Martial Prowess from His Mother
The action star's 6-foot-2 frame is certainly imposing, but what makes him the ideal fighter is the years and years of hard work packed into the muscles around his already tall stature. 
That being said, he is not the only hard worker in his family. According to his IMDb bio, his mother, Gina Aguad, was the first female Chilean to be bestowed with a black belt in karate. 
As for Zaror, his fighting style comes mostly from his mastery of taekwondo and MMA. Although those two art forms are his specialty, he has been training in different styles of martial arts since he was a little boy. 
4. He Had His Eyes Set on Martial Arts, Not Acting
It has already been discussed that Zaror started his martial arts training earlier than most. That was because he was initiated by the legendary Bruce Lee himself, albeit virtually through a movie. 
In an interview with The Action Elite, Zaror revealed that he got hooked on the world of martial arts after he saw Enter the Dragon starring Bruce Lee. He added, 
I saw Bruce Lee's energy, his charisma, it was so powerful, it was from that moment I was sure I wanted to 'live' that to go that way.
However, he was drawn to the actual art and not the canvas it was portrayed against. He imagined a career in martial arts for himself, possibly a trainer or a professional who could compete on national and international fronts. 
It was only when he moved to Mexico that his friend showed him a way to showcase his martial prowess on screen.
5. He Is in a Relationship
A quick look through Zaror's socials would convince anyone that he is an exceptional athlete, as a bulk of his posts on the platform feature him engaged in either promotion or some sort of combat stance. 
Still, albeit on rare occasions, the actor does flaunt his partner.
One such instance would be a post from June 2021, when he uploaded a snap of himself with his girlfriend, whom he called his life partner. 
She goes by the username @beatrizformigari on Instagram, but her real name is still under wraps.