Mark Bonnar's Wife Is 12 Years Younger than Him — A Peek inside Their Family Life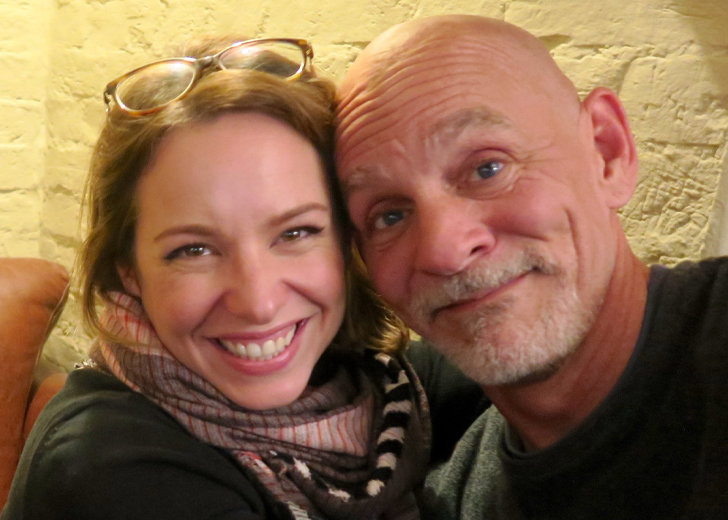 Unforgotten star Mark Bonnar is married to his wife, Lucy Gaskell, who is 12 years younger than him. Like him, his wife is also an actress.
The pair first met in 2003 during a production of Russian playwright Anton Chekhov's The Cherry Orchard. Bonnar played the part of Trofimov while Gaskell appeared as Dunyasha.
Though Bonnar and his spouse worked together on the production, they didn't have any stage time together at all. However, that didn't stop the two from getting together.

Mark Bonnar celebrating his 50th birthday with his wife (Source: Instagram)
The two dated for four years before tying the knot on December 28, 2007. Not much is known about their wedding as neither Bonnar nor his partner has opened up about it.
Mark Bonnar and Wife Have Two Children
Four years after their wedding, Bonnar and his wife welcomed their first child, daughter Martha Bonnar in July 2011.
When talking about fatherhood, Bonnar revealed he always wanted to be a dad but got to it later than most. "It was late in the day for me. I met Lucy when I was in my mid-30s and we had eight years before we had children."
Bonnar and Gaskell's family grew larger in June 2015 when she gave birth to son Samuel Bonnar.
Though he is often busy with acting, Bonnar makes time whenever he can to be with his children. 
When talking with The Sunday Post, he shared that he and Gaskell had been lucky with their work schedules.
"We've been able to slot into each other's gaps, work-wise. Lucy was in Nice a little while back while doing an episode of an American thing after I'd finished on Unforgotten."
Who is Mark Bonnar's Wife?
Gaskell is a British actress who trained at the Royal Welsh College of Music and Drama. She graduated in 2001 and began her professional career the next year.
Gaskell appeared in several TV series in 2002 including Where the Heart Is (2002), Holby City (2002), and Cutting It (2002-2004).
She has played in dozens of movies and TV series since then. Some of her more notable works are Misfits (2012), Doctor Who (2007-2009), and The A Word (2017).
Gaskell also played the role of Kirsty Clements, a staff nurse, in Casualty from 2010 to 2011. Her husband had played a similar role as a nurse in the medical drama from 2005 to 2006.
Aside from acting, Gaskell is also an ambassador for Women's Aid, a nonprofit organization working to end domestic abuse against women and children.
Bonnar took to Instagram in November 2018 to talk about his spouse's work with Women's Aid.
Gaskell also does voiceovers. According to her page in Sue Terry Voices, she does voiceovers for commercials, documentaries, audiobooks, and more.
Some of the voice-over works she has been credited for are Crossing Lines (2013), Dark Minds (2014), Ransom (2016), A History of Paper (2016), and The Athena (2018).
Similarly, Bonnar has also contributed his voice to many projects.
His most known work as a voice actor is in the 2013 video game Assassin's Creed IV: Black Flag, where he voiced Edward Thatcher, a character made loosely based on the infamous pirate Blackbeard.