How Did Mariska Hargitay Take into Stride Her Weight Gain During Pregnancy?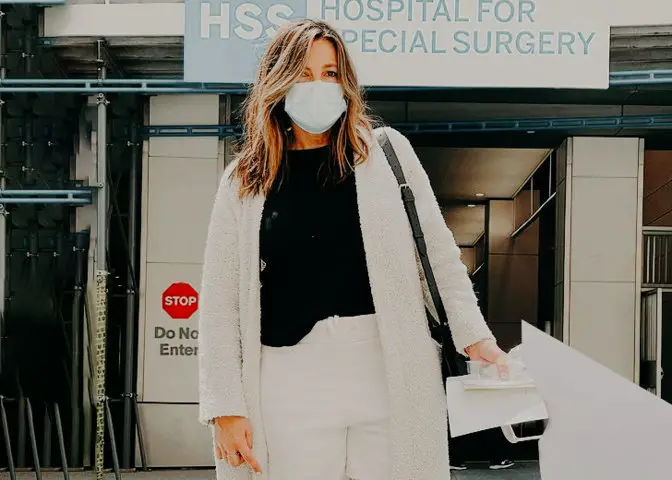 Mariska Hargitay is an actress and philanthropist renowned for her role as Olivia Benson on the NBC drama series Law & Order: Special Victims Unit.
As a philanthropist, she founded the Joyful Heart Foundation, an organization that aims to heal, educate and empower survivors of physical assault, domestic violence, and child abuse.
The 57-year-old actress is also a married woman. She has been married to her husband Peter Hermann, an actor, since August 28, 2004.
The couple is living a blissful marital life with their three children: August Miklos Friedrich Hermann, Amaya Josephine Hermann, and Andrew Nicolas Hargitay Hermann.
But did you know Hargitay gained 54 pounds because of her "gotta eat more" theory when she was pregnant with her first baby August?
Mariska Hargitay's Weight Gain during Pregnancy
In the January 2007 issue of People magazine, the Jocks actress opened up about her issues with gestational diabetes and weight gain during her first pregnancy.
First time pregnant, you're like, I gotta eat more! I have to make sure he has enough of every single food group! I did get into eating too much," she stated. "This pregnancy was really hard for me at the end.
Hargitay's weight gain also affected her pregnancy, in that her son August's large birth weight and an emergency c-section delivery. Her son was born on June 28, 2006.
Mariska Hargitay underwent a 54-pound weight gain when pregnant with her son August Hermann (Source: Instagram)
But very soon, the Golden Globe Award-winning actress realized that she needed to make some changes in her eating habits to reverse the weight gain and become "a fit, fun mom."
Hargitay started focussing on balanced eating — for instance, consuming lean meats with lots of vegetables and fruit.
The specialized diet alone wasn't enough to revert the weight gain, so she worked out three times per week at Peak Performance, a gym in New York City, with her trainer, Jay Wright.
Her continuous hard work at the gym and healthy eating regime eventually helped her get her pre-baby body back. Following the transformation, she said,
After my c-section, I had a pouch on my belly for a long time, which has started going away, but all I can say is that it was a badge of honor. I was so proud of it. I felt like I joined the coolest club in the world—the mom's club.
Mariska Hargitay Adopted Her Other Two Children
After experiencing various challenges during her first pregnancy, Hargitay and her 53-year-old husband decided to adopt a daughter, Amaya, in April 2011. The pair even attended her birth.
The couple stunned everyone when they adopted another child, son Andrew, the same year in October.
"August thinks this was all his idea!" Hargitay jokingly told Good Housekeeping in April 2012. "He said, 'I want a baby sister,' and Amaya came. Then he said, 'I want a baby brother,' and Andrew came. August is feeling pretty good and pretty powerful!"
The actress later explained that she and Peter had always dreamt of a big family since both of them were raised like that.
Even so, she admitted that adoption wasn't an easy process. She confessed to the outlet that there were "wrenching moments" when she and her husband adopted Amaya and Andrew. 
She added, "I say to everybody, 'Adoption is not for the faint of heart.'"
Then again, for Hargitay and her husband, adopting a baby was always a part of the plan. The idea stemmed from the idea forced into Hargitay when she was but a toddler. Her mother died in a car crash when she was just three and a half years old. 
Hargitay and her brothers grew up with their father and his third wife, Ellen Siano Hargitay—a mother she was grateful for. Hargitay learned early on that "mother" did not always imply a biological connection.
At present, the blended family of five relishes a happy life together in their home in Hampton, Virginia.