Marc Warren Was Ready to Start Family with Ex Abi Titmuss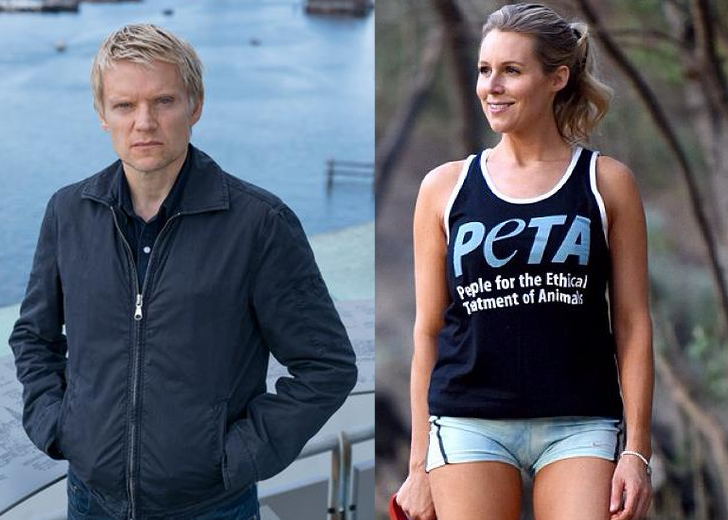 Hustle, Band of Brothers, Doctor Who, Mad Dogs, and The Vice are just a few of the popular television programs Marc Warren has appeared on.
Despite his outspoken career, when it comes to talking about family or about having a wife, the actor is known to be tight-lipped.
Is Marc Warren Married to a Wife?
The Band of Brothers actor began dating Abi Titmuss in 2007. He felt really close to her and even disclosed that he was ready to start a family with the actress after a year of being together.
"I'm at an age where I look at kids and think 'that really appeals to me,'" said Warren to The Sun.
He felt that way despite knowing that starting a family with a wife could "change your life" and that it "can be a nightmare".


Marc Warren talks about his show Van der Walk (Source: YouTube)
"They also fill your life with joy," is how he put it, keeping in mind the negative impacts he was warned of by everyone. Warren felt that it was about time since he was already in his 40s.
It was not only Warren who had this feeling. Even Abi thought that Warren was her "soulmate". "I've never been so in love. He really is my soulmate," told the glamour model to Daily Star.
Sadly, the pair's gut feelings about starting a happy family by becoming husband and wife were not enough to culminate into reality.
The duo did not last long as a couple. They called it quits a year later, in 2009. They broke up after a media outlet broke the news that Warren had an affair.
There has not been any confirmation about Warren having a wife despite rumors of him tying the knot with a long-term girlfriend.
Abi Titmuss Is a Happy Wife after Split with Warren
Abi had previously disclosed that when she was with Warren, she felt the pressure of being in a relationship in the public eye.
According to Daily Mail, the theatre actress went on to marry Days of our Lives star Ari Welkom after the split. The couple fell in love when they met on the set of the movie.
In May 2017, the Lovebirds married in a small ceremony at the Inn of the Seventh Ray in Malibu, California.
The couple has started a family together with a child among them.
Is Marc Warren Dating Someone?
Rumors about the Mad Dogs actor dating Chloe Madeley came about when the pair was seen kissing in Brighton in 2012.
She is an English television presenter, freelance journalist, model, and fitness expert. She is also famous for being the daughter of TV power couple Richard Madeley and Judy Finnigan.
The couple, who had gone to support Denise Welch for his performance at a play, was photographed sharing a kiss outside a cocktail bar.
The news about the couple dating made headlines across the nation due to the stark difference in age between the two. Warren was 45 at the time and Chloe was 24.
Their relationship didn't last very long. In 2018, Madeley went on to marry James Haskell, a Northhampton and England rugby union player.