Manny Khoshbin and Wife Leyla Milani Khoshbin Have 11-Years Age Difference
Manny Khoshbin's 11-year age difference with his wife has helped their marriage.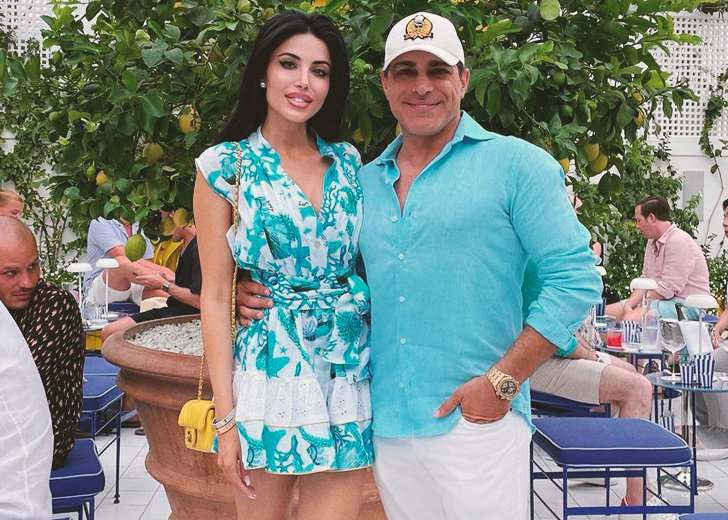 Manny Khoshbin is a well-known real estate mogul whose rags to riches story has inspired many. Starting his entrepreneurial journey at 18, he overcame multiple setbacks to become today's multi-millionaire.
And he hasn't just found success in his entrepreneurial ventures but also in his relationships. He has been married to his wife, Leyla Milani-Khoshbin, for over a decade, and the couple has two children together.
Khoshbin is 11 years older than his wife and, according to Leyla, this age difference has contributed to their successful marriage.
Manny and I have an 11 year age difference. We both think that it's been a great blessing in our marriage and in our relationship. I firmly believe that our age difference is a huge contributing factor to the success of our marriage and just who we are. We both share so many of the same goals and desires in our life and it's just a blessing.
Manny Khoshbin And His Wife Bonded Over Their Entrepreneurial Spirit
When Khoshbin first tried to get in touch with Leyla, he approached her through Facebook. After getting to know each other, they started dating in 2009 and eventually tied the knot in 2011.
Leyla has made several throwback posts for her and Khoshbin's wedding day. In one particular post, the actress/influencer revealed that she and her husband put on their wedding dresses and had another wedding photoshoot as they weren't satisfied with the ones from the big day itself.
Khoshbin and Leyla have two children together — daughter Priscilla Khoshbin and son Enzo Pasha.
Khoshbin and his wife also bonded together through their common entrepreneurial spirit, and the two were business partners before becoming husband and wife.
We were business partners before we were married. And that's one thing that really attracted us to each other. I was so taken by his entrepreneurial spirit and just his go get em mentality. I have always been the type that wanted to go after my dreams… and for me, the best-case scenario was to meet someone with the same drive and ambition.
Who Is His Wife?
Like Khoshbin, Leyla is also an entrepreneur who is the founder and president of Leyla Milani Hair. In addition, she is an Iranian-Canadian-American model and actress who has been all over the entertainment space.
Leyla was a contestant in the 2005 WWE Diva Search, where she finished second among the 8000 contestants worldwide. She made appearances at Pro Wrestling Guerrilla After School Special and WWE Raw Fan Nation commercials for the next few years.
When the all-women wrestling show, Wrestlicious TakeDown, debuted in March 2010, she served as the show's co-host for a brief period.
Aside from the wrestling specials and commercials, Leyla was also a model on NBC's Deal or No Deal from 2005 to 2009. She held case #13 for all of her time with the show and eventually earned the monikers Lucky Leyla and Lucky 13.