Is Lyndie Greenwood Married? A Peek inside Her Personal Life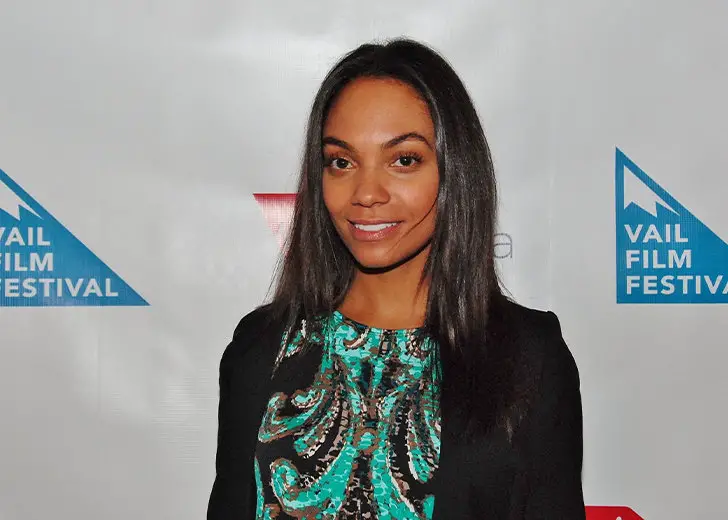 Lyndie Greenwood is happily in love with her longtime partner Ben Jamieson. 
The Nikita star reportedly made her relationship with Jamieson public in October 2014. Since then, the pair has been seemingly inseparable. 
In the following years, Greenwood and Jamieson have regularly appeared on each other's social media and made it to the headlines for their PDA-packed moments. 
For instance, the couple was spotted enjoying a dreamlike getaway when they vacationed in Los Cabos, Mexico, in April 2017. 
According to Dailymail, the two treated themselves to a luxurious suite at Grand Fiesta Americana Resort & Spa. 
On their fifth dating anniversary, dated September 16, 2019, the actress shared an adorable snap featuring the duo. The picture was apparently edited to make them look older than their actual age.
Lyndie Greenwood and Ben Jamieson Are Married
Surprise, surprise! The longtime couple is married.
The Sleepy Hollow star tied the knot with her husband in April 2019 in Asheville, North Carolina. Their wedding was held in the presence of selected friends and family members.
The bride wore a white strapless wedding gown and boots on the wedding day. As for her partner, Jamieson rocked a gray suit and pants with a white shirt and a black tie.
On April 15, Greenwood took to Instagram to announce the wedding. She posted a picture from the big day and mentioned her husband in the caption, writing, "Knot tied. I LOVE YOU BEN!" 
She also thanked the guests and the photographers "for hiking with us up a mountain to be our witnesses, and for the beautiful photos." 

Lyndie Greenwood and her husband Ben Jamieson tied the knot in 2019. (Photo: Instagram)
Friends and fans quickly flooded the post's comment section with congratulations and praise. "Oh. My. Gawd! The dress looks stunning!! So happy for you both!" a fan commented.
Fellow actress Shannyn Sossamon congratulated them by dropping yellow heart emojis. "Aaaaaaaah!!! Congratulations!!!! You two are amazing. We love you so much and are SO happy for you!!" another actress, Erin Cahill, penned.
Following suit, Greenwood's husband also uploaded their wedding pictures on Instagram. "@lyndiegreenwood already posted a lot of the best photos, but here is one more," he captioned the post.
He joked that the second picture from the post was a snapshot of Lyndie attacking their officiant after "being called my' awfully wedded wife.'" "@lyndiegreenwood YOU THE BEST," Jamieson added. 
Greenwood and Jamieson got married a year after their engagement. The actress had revealed getting engaged on Instagram, flaunting her diamond ring in April 2018. 
Lyndie Greenwood and Husband's Anniversary
On April 19, 2021, Greenwood uploaded a picture of her and her husband enjoying quality time together. 
They had a glass of champagne in their hands as they celebrated their two years of walking down the aisle. "That's 2 years married," the actress captioned the post.
She also jokingly wished themselves a happy 19th anniversary since she felt the year 2020 was worth 17 years.
All in all, that is how the couple has been living together all these years — celebrating occasions, loving each other, and having fun.