Lupillo Rivera Got Secretly Married to Wife Giselle Soto — Even Removed Ex Wife's Tattoo
A look into the marital life of famous singer Lupillo Rivera.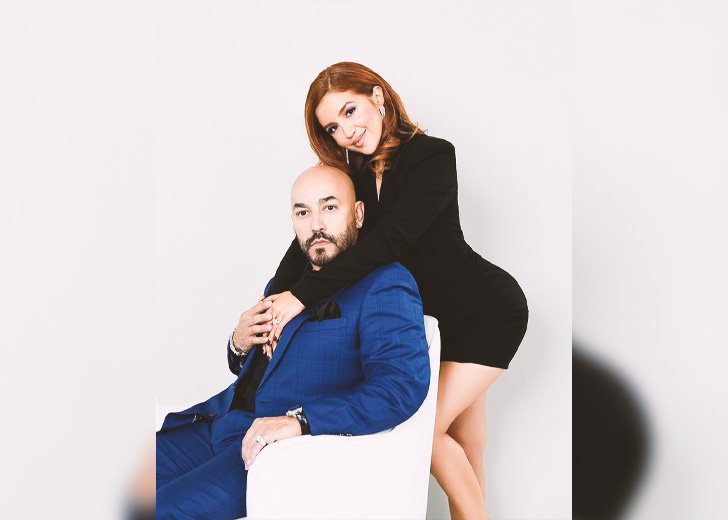 American singer-songwriter Lupillo Rivera recently opened up about his secret marriage to Giselle Soto. In a video posted on Instagram, Rivera can be seen talking about his private affair and his ex-wife's tattoo, which he no longer bears. 
Rivera is an acclaimed singer and 2010 Grammy Award winner for his album Tu Esclavo y Amo. The artist nicknamed El toro del corridor was born in Long Beach, California. 
He is the younger brother of famous singer, late Jenni Rivera, who sadly passed away in 2012. This article will attempt to explain the singer's married life. 
Who is Lupillo Rivera's Wife, Giselle Soto?
Rivera's wife, Soto, is a businesswoman who runs the famous eyebrow brand Giselle Soto Brows. The 26-year-old is a native of Oxnard, California, and her business venture is located in Los Angeles. 
Before becoming a successful businesswoman, she was just another girl studying in a beauty school. Interestingly, the day she completed her graduation, Soto was hired by a brow artist to work in her salon. However, when she was ten months into the job, Soto was fired for no particular reason.
This new experience in her life gave her the necessary motivation to start her own business in 2017. Hence, Giselle Soto Brows came into existence. 
A peek into the verified Instagram account of Giselle Soto Brow will make visitors notice the self-given nickname The BROW G.O.A.T., a public display of the business's success. Additionally, the bio mentions the salon's work was featured by LA Times, Vogue, E! News, WWD, and more.
In a 2020 article published by LA Times, Soto's beauty salon was mentioned in the list of 11 best places in Los Angeles where one can get their eyebrows done. This explains how her business has prospered over time.
On her private verified Instagram account, her bio mentions her to be the CEO of the booming beauty parlor and features Rivera's Instagram handle, her current husband. 
Rivera and Soto Married in Secret
The singer and the beauty artist apparently got married in secret. Speaking at the press conference, Rivera made it clear that Soto is not his girlfriend. Instead, she is his wife, and the couple has long been married.
He even labeled their marriage a piece of exclusive news and mocked the journalist present at the event by claiming he "studied journalism for a while" and that he "already know all the laws." Finally, he concluded his argument by saying, "you have to work a little more to realize what is happening." 
He also told everyone present at the event that he'd already removed the tattoo of his ex-wife Mayeli Alonso, who is currently mourning the death of her father, Mario Alonso Ibarra. 
About Rivera and His Ex Wife Mayeli Alonso
Rivera and Mayeli Alonso met in March 2003 in Chihuahua, Mexico, when she went to one of his concerts. After falling in love from the first moment, they got engaged in November 2005 and married on April 29, 2006.
The ex-couple has two children, a daughter, Karisma Rivera, and a son, L'Rey. Karisma was born on August 4, 2004, around a year before their engagement, while L'Rey was born on August 8, 2008.
The former husband and wife ended their 12 years union on May 4, 2018. The prime reason for the divorce is Rivera's accusation that his wife Alonso was cheating on him.
Alonso, however, clarified her status by posting a statement on her Instagram page on May 7, 2018. In her lengthy post, she revealed their divorce was in process but denied allegations of infidelity.  
Before Alonso, Rivera was previously married to Maria Gorola and has two beautiful daughters, Ayana and Abigail Rivera, from the marriage.