Does Louis Walsh Have a Partner? Inside His Dating Life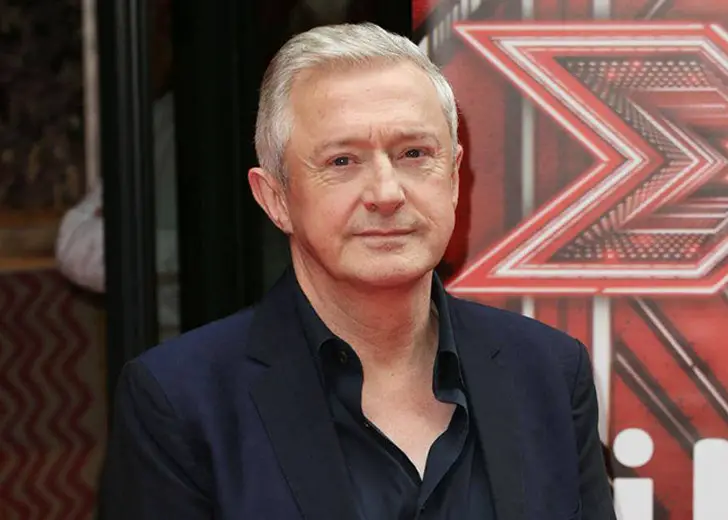 Louis Walsh, X Factor's longest-serving host, has an enigmatic dating life. People have long wanted to know if he has a wife or a partner of the same sex, for that matter.
However, there seems to be nothing but rumors about the TV personality's personal life. But do these rumors hold any truth?
Is Louis Walsh Married?
Walsh keeps his personal life extremely private. Therefore, there's no way of knowing whether he is married in real life.
But he managed to fool some of his fans into believing he was married back in 2012. And even if not, it made for good rumor fodder.
In September 2012, he and pretend wife Caroline Flack "married" each other in Las Vegas.
During a spoof sequence for Xtra Factor, he and the show's host, Flack, "tied the knot" in Sin City.
Their "wedding" ceremony was held at the infamous Little White Chapel and was officiated by an Elvis Presley impersonator.

Louis Walsh with his fake wife Caroline Flack at their spoof wedding in Las Vegas in 2012. (Photo: Twitter)
There was drama within the drama. Sharon Osbourne was at the church, looking on as her "lover" Walsh got ready to marry Flack.
Then, not willing to see her love marrying someone else, she bursts into a tantrum. She declared that Walsh loved her.
However, Flack had a good response ready (obviously). She said, "he loved you a long time ago." shooting down Osbourne's advances.
After this, Walsh and Flack were declared husband and wife. The husband-wife duo kissed and then drove off into the sunset. Osbourne, upset, chased their wedding car as the bit ended.
Could Louis Walsh Be Gay?
In 2017, the X Factor co-host Simon Cowell set off rumors that Walsh was gay. These rumors seem to have stuck with him and come up very often when the subject of his personal life is brought up.
During an episode of X Factor auditions that year, Walsh's Montenegrin friend and singer Slavko auditioned on the show. After seeing his friend, he was visibly radiant.
They shared a hug after his audition, which made for a nice moment on TV.
However, Cowell remarked about his happiness, which might or might not have been taken out of proportion.
"Why have you gone red?" Cowell quipped, seeing how blushed Walsh had become after seeing Slavko.
Even though Walsh ignored his question and kept talking about their friendship, the internet latched on to the comment. People speculated Cowell, with his statement, was implying Walsh was gay.
Many people on Twitter started asking if Walsh was actually gay. Some even speculated that Cowell was "determined" to get him to publicly admit he's gay.
This wasn't the first time he did something like this, either. In 2014, he sparked outrage on Twitter about Walsh's sexuality with a similar comment on the show.
And he isn't Cowell's only victim in this. Cowell made similar comments about Ryan Seacrest in 2008.
On the other hand, Walsh has sternly refused to talk about his private life and sexuality in the past.
While talking to the Sunday Times in 2013 (via Metro), he refused to touch the subject, saying, "I can't… Don't go there. I can't. I think your private life is your private life… I'm happy. Happy as Larry!"
Perhaps, even if we don't know about his orientation, Walsh is aware of how sexuality can be a big issue.
He demonstrated this awareness when it came out he started countless fake rumors of heterosexual relationships about the late Stephen Gately.
He did so because Gately did not want anyone to know he was gay for fear of losing his career.
"He was dreading he was going to be outed," he said about Gately in one of his interviews. But Walsh felt like once he was outed by The Sun, he was free to be his true self in public.