'My Woman Crush Everyday' — Lil Rel Howery Gushes a Lot about His Current Girlfriend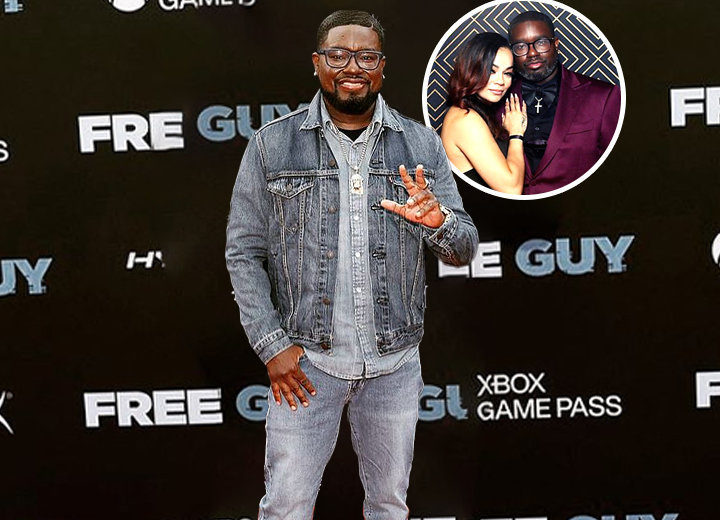 Lil Rel Howery has had quite the romantic life. The once-married comedian has two kids with his ex wife, and a son with an old flame with whom he had to go to court to figure things out.
Now, however, his romantic life seems to be stable. With the court mess behind him, he has a new relationship he is focusing on.
Lil Rel Howery's Relationship with Girlfriend Dannella Lane
Howery, going by his Instagram, is now dating someone named Dannella Lane. She is a public speaker, mother, and talent management company owner who looks after her four daughters' careers.
We're not sure when exactly the two started dating, but if their Instagram posts are any hint, they only made their relationship public recently.
Howery, who is very active and not very shy about sharing things on Instagram, made his first post about Lane on March 9, 2022. On that day, he made an appreciative post about his girlfriend and attached a picture of Lane with her four daughters.
"I honestly feel like the luckiest man in the world right now," he wrote, expressing his thankfulness for her presence in his life. "I want to celebrate this amazing mother, manager, prayer partner, manifestations master, style trendsetter, and my girlfriend."
Her first post came a month later, on April 1, 2022. She wrote about how she was having a blast alongside Howery.
"I laugh the loudest with you! We look the flyest together!," she wrote alongside a video of the two showing off their designer outfits. "And I never have to remind myself to stay in the moment when we're together! I'm super deep fine!"
Since then, they have appeared frequently on each other's Instagram, and their captions, too, have become sweeter and more revelatory.
On her May 13, 2022 post, Dannella penned a long-captioned post detailing how she found Howery to be — "selfless, kind, generous, genuine, compassionate, protective and a light in every room [he entered]."
She also talked about how great a father he was and her pride in being her "bff" and her girlfriend.
By the time July arrived, the couple was already going on "datecations" together. "My Woman Crush Everyday!!!" he called Dannella on his July 6 datecation announcement.

Lil Rel Howery with his girlfriend, Dannella Lane, and their children. (Photo: Lil Rel Howery/Instagram)
Howery, through his connection to Dannella, has become a father figure to her four kids — daughters Dayla, Dajuel, and twins Dani and Dannah. The public speaker had them with her ex husband, with who she was married for over 15 years.
Lil Rel Howery's Relationship with Ex Wife and Kids
Howery married his ex wife, Verina Robinson, on November 24, 2008. The couple had two kids during their time together.
Their first child was daughter Brittni Howery, born on February 2, 2009, and their second was son, Judah Howery, born on January 5, 2010.
After six years of marriage, Robinson filed for divorce in 2015, citing the usual "irreconcilable differences" on her papers. Their divorce was finalized in 2017, although Robinson filed for more child support around June 2019.
As for now, Howery and Robinson have a good co-parenting relationship.
Talking about how he makes it work with his former spouse, he wrote, "The true key is truly for real like in real life making it about the children. It's always about them not about us but if you can become friends again then do it with love, respect and support," on his Instagram post from March 24, 2022.
He also has a son with LeChez Davis, an entrepreneur from Chicago. They had a brief affair that resulted in Harlem's birth in April 2018.
After Harlem's birth, Davis sued Howery, claiming he was a "deadbeat dad" and a paternity test proved he was the father. She was reportedly still legally married but separated from her ex husband when the affair took place.
In response, the comedian filed for full custody of Harlem and claimed Davis tried to scam him using their son. Harlem now appears in some of his Instagram uploads.